We received news of a new brand that's launching in March of this year, and it seems like there's some intriguing (and affordable) styles that they'll have on offer.  iTime was founded in 2010 by Alessandro Baldieri in Rome.  So, what are they bringing to the table?
From the information we've been provided, it seems that they've been working for the last year and a half to create polymer – carbon fiber blends to use in the watches to create something lightweight, durable, and good-looking.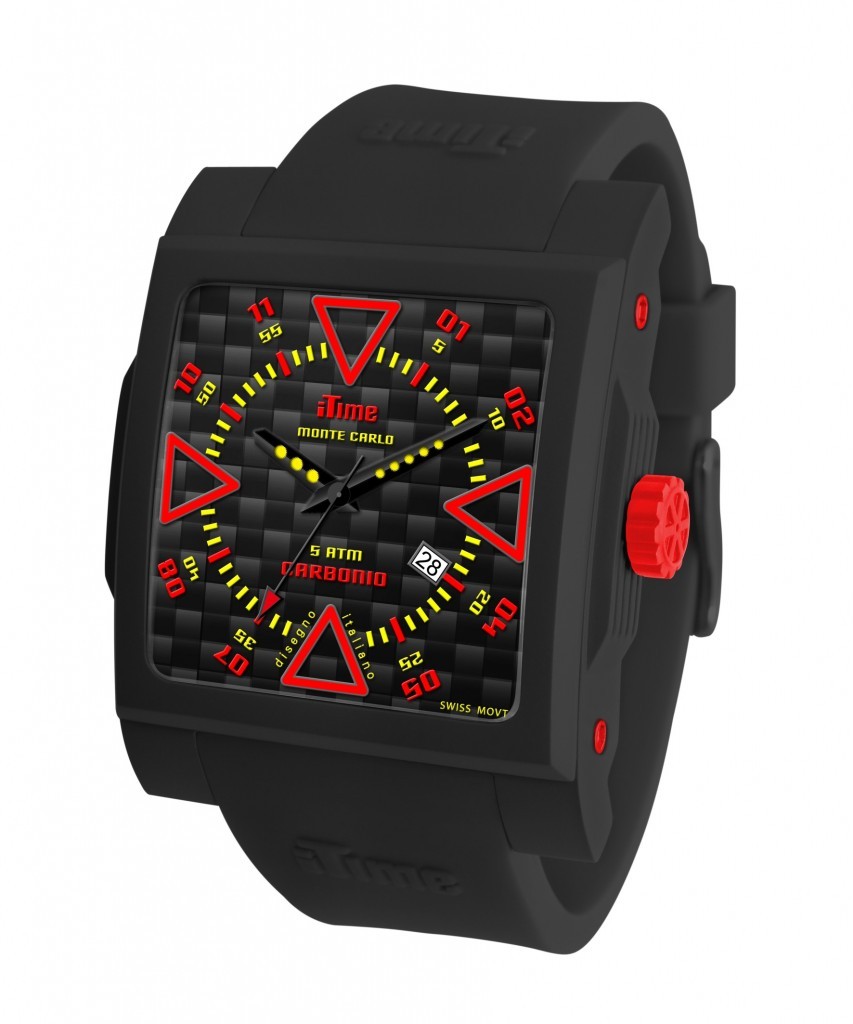 They have seven different collections planned, which will range from €85 to €175 ($110 – 230).  From the images I've seen, I'm intrigued – and we'll see if we can't get some review samples to give you a better idea of what they have.
Press Release
iTime, A NEW GENERATION FOR WATCH INNOVATION HAS ARRIVED! WORLD-WIDE LAUNCH COMMENCES MARCH 2012

The man behind the brand is Alessandro Baldieri, the stylish Italian architect/designer to the international jet set and creator of inspirational watches

Baldieri has spent the last 18 months working with a Milan based engineering company creating new blends of coloured polymers and carbon fibre to incorporate into the iTime watch collection.

The result? A light weight watch of extreme durability, priced aggressively and beautiful on the wrist.

The 7 Collections to be launched will feature both carbon fibre and mineral fibre cases, a huge range of colour combinations, quartz and automatic movements, and retail prices from just €85.00 to €175 for the full carbon fibre Phantom collection.

About the Company

iTime was born in Italy in 2010 with offices in Rome and Hong Kong. The company's aim is to become a globally recognised brand offering stylish Italian designed watches that incorporate the latest material technologies and a myriad of colour combinations at the most competitive prices possible.