Well, we are, at least, after yesterday's Grieb & Benzinger post.  Regardless, I wanted to write about a watch that's been bubbling around in my head for some months now for no good reason – the Rolex Explorer II.
Now, before we get too far into this – I am by no means immersed in all the minutae of the Rolex culture.  While I can appreciate the styling and patina of a vintage Submariner, say, I couldn't tell you what distinguishes one from another, or tacks another zero onto the end of the price tag.
What I can say, however, is what I like.  There have been elements of previous watches that have spoken to me (such as the CW Trident or Bernhardt Binnacle Anchor), and I've come to realize that they're homages to aspects of various Rolex models.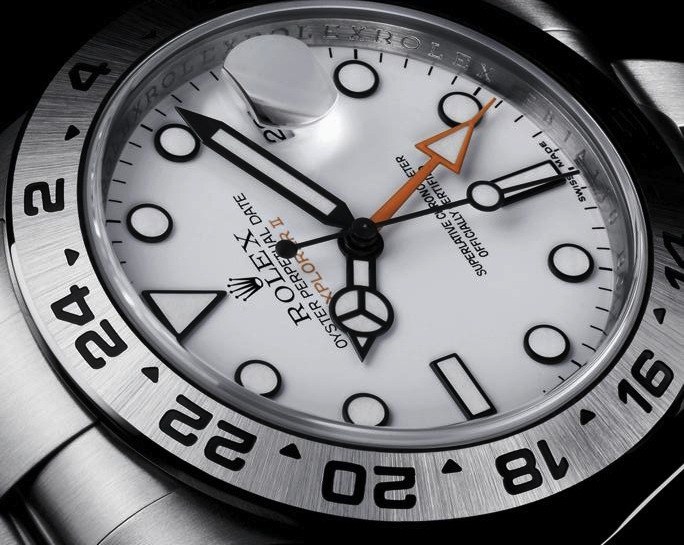 So, why hone in on the Explorer II?  First and foremost, I point out the case design.  It's simple and sturdy (but not over built), and it's practically timeless.  Next up, the dial – the arctic white, set in that stainless case, just really sings.
Finally, we've got the movement.  Can I tell you what calibre it is?  No, I can't.  But I know that it's an COSC-certified automatic, and that it's got two of the most useful complications I've run across (date display and GMT hand), and that counts for a lot.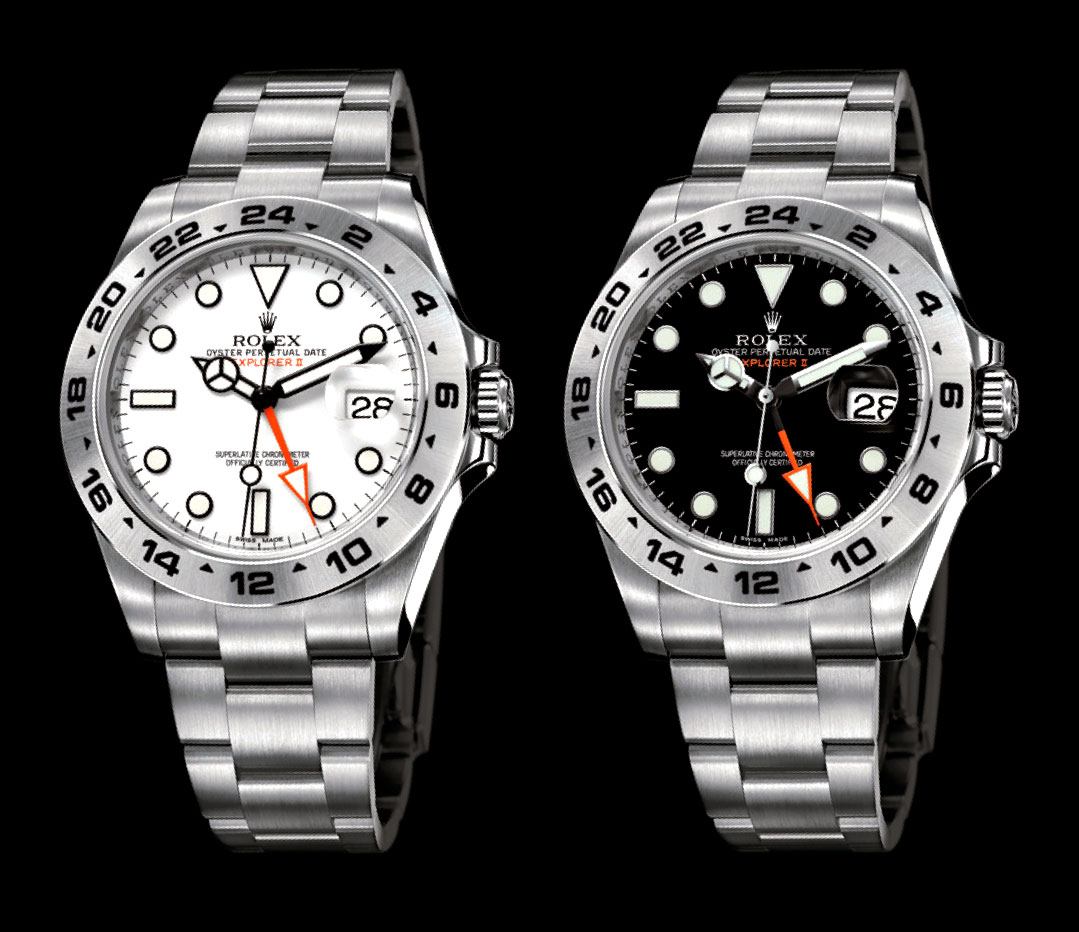 Of course, for better or worse (depending on who you ask), the movement (and, indeed, the whole watch) carries the history of Rolex (and modern-day Rolex) along with it.  For me, it all adds up to the watch I would get if I had to only have one single watch in my collection (of course, I'd have to sell everything I have off to get saving kick-started for a Rolex, but that's another story).
So, are you likely to see this in a hands-on review on these pages?  Probably not – it's not the sort of watch most of our readers would purchase (I don't believe, but if I'm wrong, let us know in the comments, or drop me an email), and that's not really the focus of this blog (or this reviewer).  That said, the classics like this that can clarify what your ideal of a watch is – and keep you focused on a future collecting goal.
Let us know in the comments (or email, if you like) what you consider to be your perfect, "own only one watch" grail in the comments below.