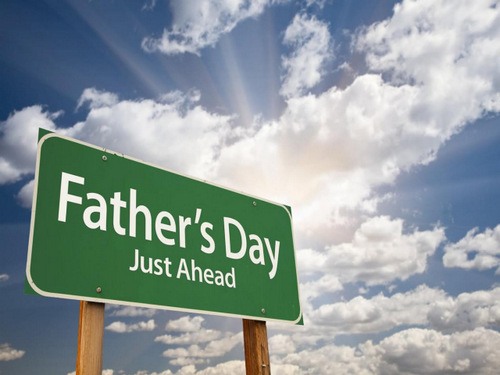 OK, in the words of Douglas Adams, Don't Panic.  You still have a few days to get the dad(s) in your life a gift, thanks to WWW and fast shipping.  But what do you get, and is it going to break the bank?  Mmmm, maybe…  Here are a few ideas for last minute Father's Day gifts based on things we have reviewed, or that we own or covet.  We'll try not to go too deep down our fantasy wish list.
The First thing we would throw out there as a gift for a dad with multiple automatic watches would be a watch winder.  Last year, Patrick reviewed the Kubik Winder, a Swiss-made watch winder that starts at about $460.  While very cool, most wouldn't expect that as a gift.  Instead, Matt likes (and owns) an Accuratic Expandable Winder that was a holiday gift via Amazon
Since we are a watch site, I would be remiss in not mentioning a few watch options, and we will do our best to keep them 'reasonable.'  First, Patrick recently wrote up a very attractive Torgoen T5 GMT Swiss quartz watch.  He summed up his review by saying "…Torgoen did a good job here. Coming in at a price of $238, this isn't a watch that feels cheap, and it's a solid option for someone looking for an affordable GMT watch."  You can of course check out the options on Amazon.  If you'd prefer to order directly from the brand, it looks like they've got a promotion going where you can get a free pair of Aviator glasses (a $59 value) if you place your order prior to June 16.
If you have a SCUBA diver in the house, then the Orange Monster might be a perfect pick-up.  Available in more than just Orange, the monster is considered a "must have" for a lot of automatic watch collectors.  It is rugged, well made, bold, and a true divers watch.  It is also very affordable,  with a typical web price of around $200 (Amazon
If dad has a bit of the nerd residing in him, a digital watch from TokyoFlash might be a great option.  With this one, just be careful with the shipping, to ensure it'll arrive on time.  We have reviewed quite a few of their watches, so you can see impressions regarding specific models, or check out their web site.  Their watches are very unique and quite reasonably priced.
If geek is not the right tone for the day, how about a dress watch?  Christopher Ward (looks like the Father's Day sale is over) is a favorite here, producing stylish and well made Swiss watches which are sold directly over the internet.  The C5 Malvern Slimline is a brand new watch, and since it is not shipping until the end of the month, you have a perfect excuse to slip dad a card and let him know that he is getting in on the ground floor of a new launch.  If that's the case, you may also want to consider the new C65 Trident.
Maybe dad has a number of watches already, or just one that he loves.  How about a new strap?  Changing the strap can really change the characteristics of a watch, making it more rugged, or dressier, going from modern to vintage, or even changing the wardrobe options available when you change colors.  Crown & Buckle is a well regarded manufacturer of high quality aftermarket straps.  Check out all the options on their web site.  If you'd prefer something a bit more custom made, check out Cloudy Sky Leather – we've been impressed with their quality and service.
So what if you REALLY want to make his day special?  Well, there are lots of high end watches out there to choose from.  The one out of Matt's reviews that he would most like to own is the Bremont MBII or MBIII.  We would say the MBI,but since I have never ejected from a fighter jet, let alone using a Martin Baker ejection seat, I am not qualified to own the MBI.
So there you have a few ideas from us.  I would love to hear from the readers to see what they get, or wish they would have received.  After all, just because you may not get it for Father's Day, there are a few more gifting holidays.  Drop hints early and often.