Hello, true believers! As service to you all I'll be posting a few nice watches that I like for the holidays. First up: Five Under $500, meaning all of these are amazing entry-level pieces for you and yours. Why do I like them? These are all watches I've owned and worn and they are some of my favorites for beginning collectors.

I bought this watch for my friend Rick who was a watch novice. At about $400 it's a great deal from a great manufacturer and looks good on almost any wrist. This is a great watch for going out and getting a beer or, if you're a woman, a beer.
The Orange Monster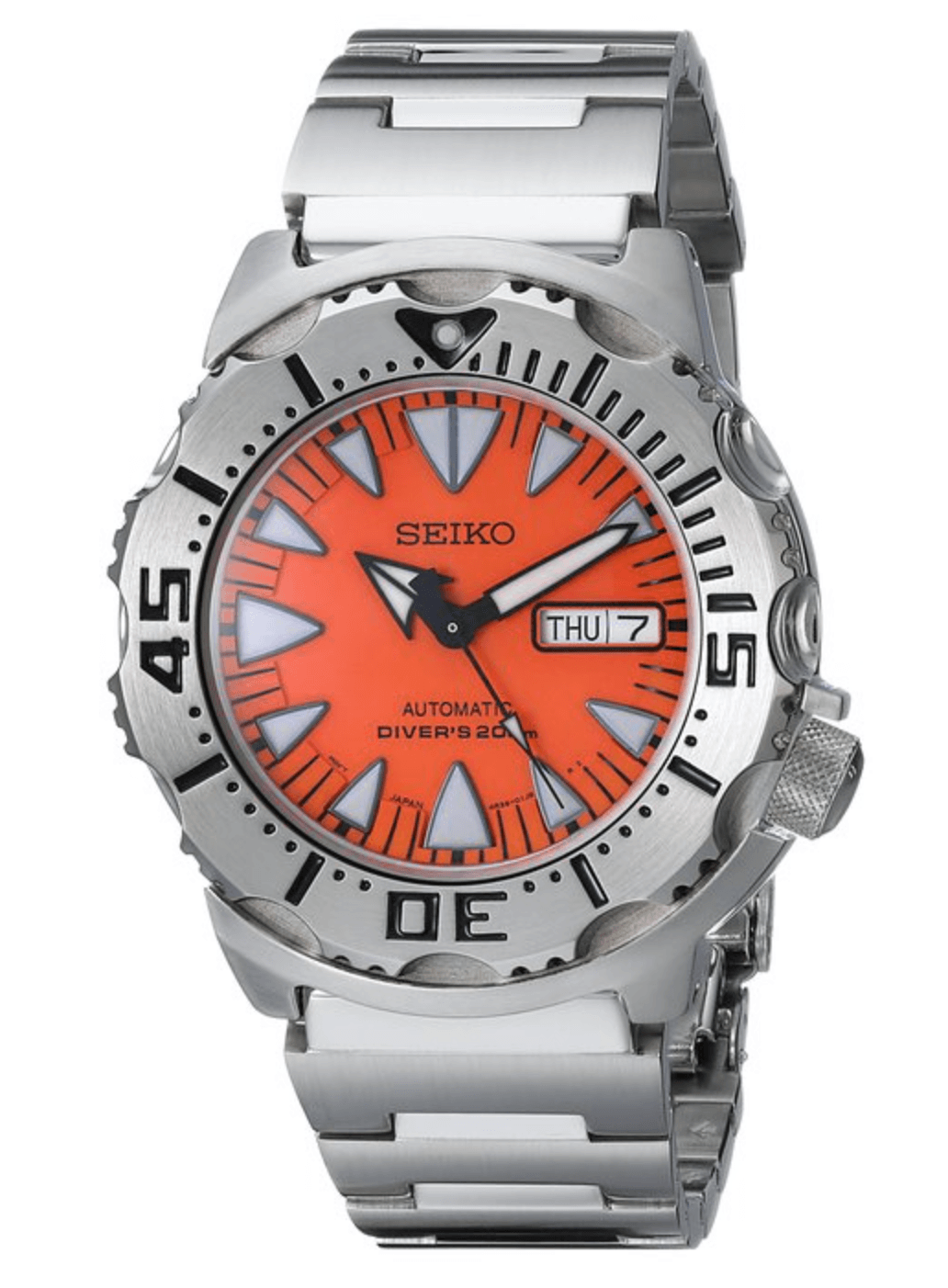 Orange Monster. Enough said. The best beginner's watch in the world, bar none. If you're buying a watch for a friend, this is the one to get.
Tissot Le Locle

One of my favorite entry level "nice" watches, the Le Locle looks great with a suit or on a special occasion. It's a nice mechanical piece for a newbie watch lover and it's only about $400.
Casio PRW2500T-7CR Pathfinder

At $262 this beefy Casio quartz can take a beating and won't hurt when it gets scratched. I ran a marathon in one of these (and trained in one) and it was one of the best ways to keep on pace and in the right direction. Well worth the investment.
Citizen JY8035-04E "Navihawk"

The Navihawk is the definitive pilot's watch. It displays multiple timezones, has lots of timekeeping features, and looks like something Goose would wear in Top Gun. One of my favorite watches was an older Navihawk and this new model is aces in my book.