It's one thing to coordinate your watch to your shoe color (say, your shoes, belt, and watch strap) – but what if you want to coordinate it to the actual brand on your feet as well? It's not impossible, but it's not simple either. That is, unless you happen to rock Adidas, in which case there are some new Adidas Originals watches you should be aware of.
To be fair, the Adidas Originals watches have been around for awhile. What's different this time around is that Timex is actually behind some new models that just got released:
Reeewind Time – DIGITAL TWO

Reeewind Time centers around the musical expressiveness being unleashed by Young Creatives, live and direct from their bedrooms.

Game On The Go – PROJECT TWO

Game On The Go centers around the 'everyday' home of sport for our Young Creative; the streets. A 'pitch' we've all shared and made memories on since the beginning.

Sustainably Strapped – PROJECT ONE

Sustainably Strapped focuses on evoking feelings of purity. Stripping things back and capturing the watch as naturally as possible to encapsulate the sustainable materials that it is made up of, while using positive gestures to create a story around the product's bio-based resin strap, recycled ocean plastic case and solar powered features.

Concrete Junglists – DIGITAL ONE GMT

Concrete Junglists centers around showing the Digital One watch as a facilitator to a Young Creative lifestyle that is lived solely within the concrete jungle that is their city.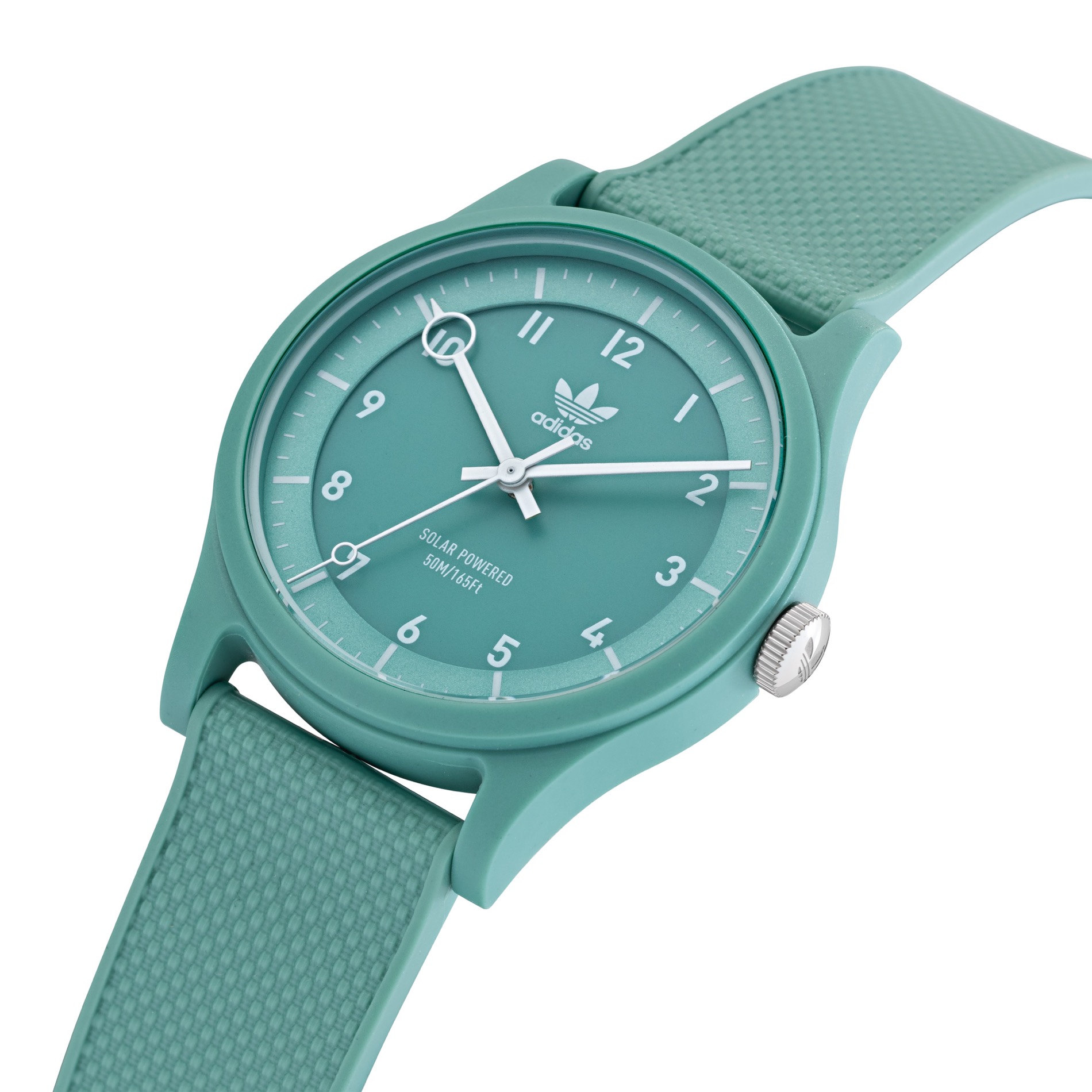 For all of these models, there are a number of colors available, and even some choices around strap type as well. Pricing starts at $69, and then tops out at $99, so it's not anything that'll break the bank. We think the Project One is interesting for the solar movement inside, and the Digital One GMT because, well, it's a GMT! If you want to buy one, good luck searching the Adidas site to find them. You'll be better off heading to Nordstrom or Saks.
Tech Specs from Timex
Digital Two – $89
Movement: Digital with light-up dial
Functions: Hours, minutes, seconds, date, alarm, stopwatch, countdown timer
Case: Stainless steel
Strap Material: Stainless steel or Resin
Water Rating: Water-resistant up to 50 meters
Dimensions: 36 mm Case, 18 mm Lug
Project Two – $69
Movement: Quartz 3 Hands
Functions: Hours, minutes, seconds
Case: Resin
Strap Material: Resin
Water Rating: Water-resistant up to 50 meters
Dimensions: 38 mm Case, 20 mm Lug
Project One – $99
Movement: Solar-powered quartz movement
Functions: Hours, minutes, seconds
Case: Recycled ocean plastic
Strap Material: Bio-based resin (castor oil)
Water Rating: Water-resistant up to 50 meters
Dimensions: 39 mm Case, 20 mm Lug
Digital One GMT – $99
Movement: Digital with light-up dial
Functions: World time, date, alarm, stopwatch, countdown timer
Case: Durable, shock-resistant resin
Strap Material: Resin
Water Rating: Water-resistant up to 50 meters
Dimensions: 48 mm Case, 22 mm Lug