By now, we hope you're familiar with the Triwa Time for Oceans line, as we've written about it a few times now (if not, check out this article). Just recently, they launched a new pair of watches into their line, known as the Triwa Summer Breeze Turtle and Orca.
As with their previous watches, the Triwa Summer Breeze are made of recycled ocean plastic, both in the case and bezel, as well as the strap. Where these set themselves apart from the previous releases is that this watch is very much a Sub homage. The case has a beefier look to it, courtesy of the diving bezel. So, what makes this watch a summer watch?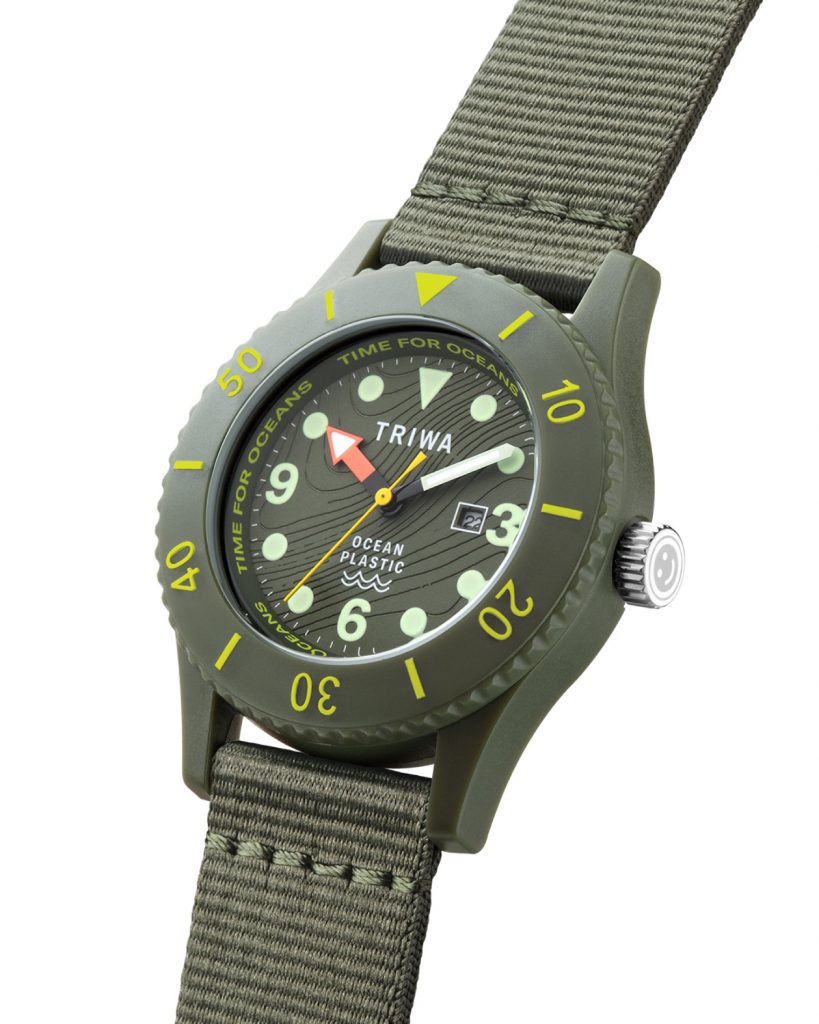 For that, you just have to look at the colors. While the Orca is a very dark watch, you've still got teal on the bezel and chapter ring, orange, green, and yellow on the hands, and then of course the painted hands. In other words, a good bit of color. The Turtle, on the other hand, goes all-in with olive green for the ocean plastic, and then some yellow and orange accents. In other words, pops of color in two very different approaches.
The Triwa Summer Breeze is available now for $169, as are their other Ocean Sub models (those have color, just not the brightness of the Summer Breeze). You can check them out, and of course order your own, directly from Triwa. For a lightweight and fun summer watch that can hit the oceans these watches help clean up (via the material used), these are definitely worth a look. triwa.com
Tech Specs from Triwa
Case size: 40 mm
Case Material: ocean plastic
Dial: black 3D wave texture
Strap Width: 20 mm
Adjustable Length: 165-220 mm
Strap Material: ocean plastic nylon
Strap Color: black
Buckle: stainless steel matte silver
Movement: quartz, Miyota 2015
Water Resistance: 10 ATM