The NTH Subs. You've seen them. We've talked about them. We've even talked about Nazario before. What's the point, you say, they're all the same case with different dials and hands?
You're mistaken.
OK, you're not entirely mistaken. The general case shape is the same. The idea that it's a dive watch 11.5mm thin is unchanged. So then what's different?
Basically, it's this: At every step, Chris Vail has made an effort to incrementally improve the parts of the watch, while keeping prices in check.
The dials of the first generation of NTH had a circular date window at around 4 o'clock. In some of the earliest prototypes, the circle was almost too small and encroached on the date itself. Along the way, Doc changed over to using the 6 indice as the date window, reasoning that it should look as close as possible to the no-date version of the same watch.
The bracelet was originally a flat profile three-link oyster type, with a molded end link. The end links are still molded, but the links are now oval in shape, similar to a 1970s bracelet. One benefit of the oval is that you get a slightly greater flexibility in the bracelet, the link is lighter, and it's just more comfortable.
The clasp, too, has changed over time. It's still a fold-over type to secure it, but it's machined with a beveled edge rather than being stamped. It's the small upgrades over time that have made NTH what it is.
What hasn't changed? The thin case with thin lugs. The big crown. The sapphire crystal, with stainless steel bezel insert. The bright lume on the dial, hands, and crown.
And that's fine and well, but about about the Nazario Ghost? What is it anyway?
Start with the modern classic NTH sub case. Add the current clasp and oval link bracelet. A set of teardrop-cathedral-like hands. Sounds good so far.
The dial is a black base, with arabic and roman numerals called the "California" dial colloquially. The numerals themselves are black, outlined in luminous white. That's what makes it the Ghost in NTH terms.
The California dial, as it's called, was patented by Rolex in 1942. They first used it in watches in 1934, including the very early Rolex Zerographe. The Zerographe was the inspiration for the first Nazario model. Time is a circle.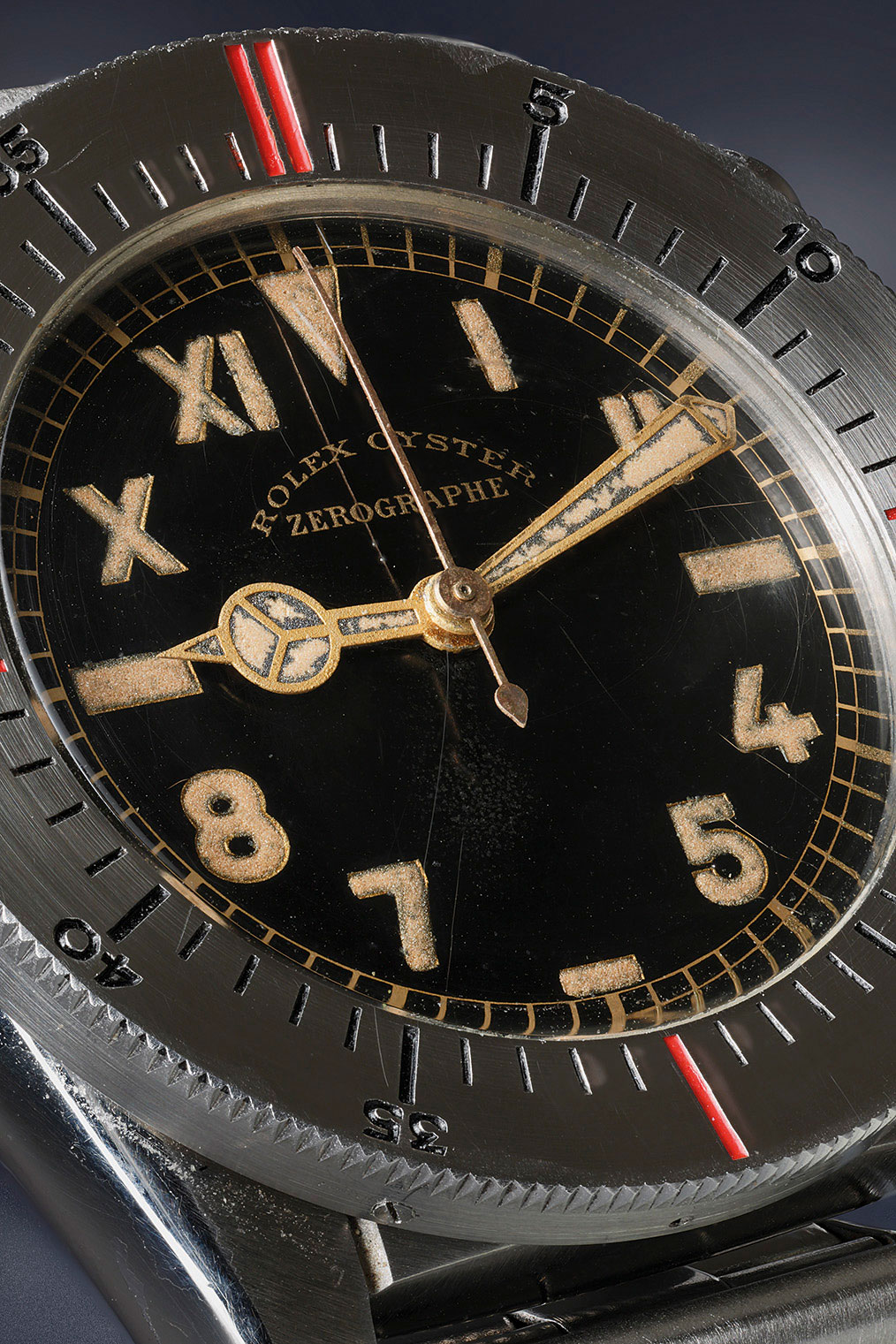 It is unlikely that you'll ever get a Zerographe, but if you wanted to get a Nazario Ghost, they're about $675 USD and can be had through one of the retailers that NTH has partnered with. Watchgauge.com in the US, or others can be found through NTHwatches.com.
Review Summary
Brand & Model: NTH Nazario Ghost for WatchGauge
Price: $675
Who's it for? While you like the idea of a no-date sub, you don't want "just another" clone
Would I wear it? I like it a lot, and I don't usually like a California dial much.
What I'd change: Not a thing.
The best thing about it: I really liked the the hollowed-out glowing outline approach this watch took
Tech Specs from NTH
Case:  316L Stainless Steel
Dimensions:  40mm x 11.5mm, 48mm lug-to-lug
Movement:  Miyota 9039 (Automatic)
Bezel:  120-Click Uni-Directional Bezel with Top-Grade PVD/DLC Stainless Steel Insert
Water Resistance:  300M
Warranty:  2 years