Are staring at this watch?  Perhaps if we manipulate that Counting Crows song just a bit.  But I digress.  We looked at a Mr. Jones watch for the first time earlier this week (see here), and today we'll look at another from their lineup.
At first glance, this looks like just another simple (very cleanly-designed) three-hander with a stark dial, right?  Where this one differentiates itself shows up in the hands – you'll notice a date showing up there.  This is actually a date that you have customized for your watch, so it's a reminder of a significant date in your life (say, your wedding anniversary or birth of a child, for example).  Pretty cool little bit of custom there, no?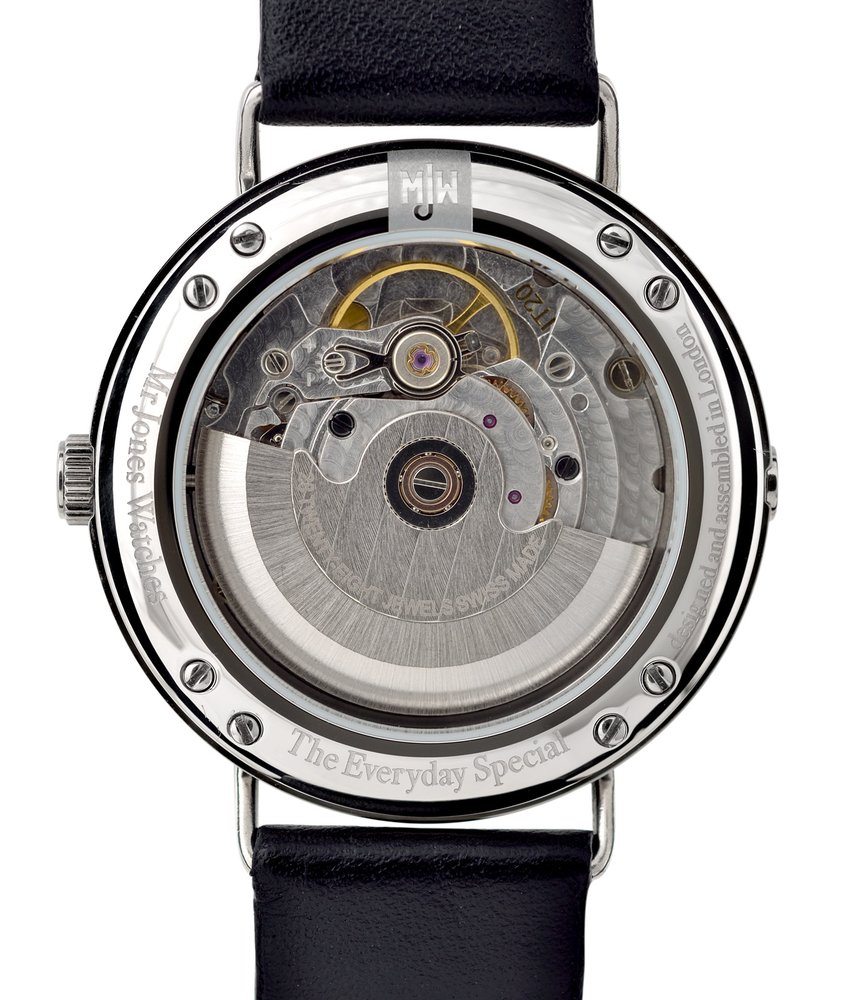 Now I'll admit – when I first saw the PR for this, I thought it would be some cheap quartz movement driving the watch.  Surprisingly (and to the good) we have an automatic mechanical movement doing the heavy work here – an IT-20 Swiss automatic with 28 Jewels.  No, I couldn't find any more info on this particular movement, but it is a pleasant surprise, as is the display case back.
Rounding the specs out, you've got a quick-set date feature, mineral glass (front and back), black leather strap, and a slender 37mm case (only 11.5mm thick).  Now, at $445 (here), it's not the cheapest option in the watch box.  It is offering a relatively slim profile for an automatic, and a great level of customization.  Frankly, that's just about priceless if you're one who ends up in the doghouse for forgetting dates.