When it comes to our giveaways, we try to keep things fairly recent – we review a watch, and then if a brand decides that it can be passed along to our readers, we'll get it slotted into a giveaway fairly quickly.  Other times, though, a watch slides to the back of the drawer and gets overlooked.  That's what happened with this month's giveaway.  I was going through cleaning out some things, and came across the Ingersoll Boonvile we reviewed three years ago, and realized it was high time to get this in a giveaway.
For those who don't remember the review (or simply haven't read it), you can check it out here.  Go ahead, we'll wait for you.  Ok, all caught up?  The Ingersoll brand is one of those famous (formerly) American brands that have gotten some new life.  We were on a streak of reviewing quite a few from the brand, and the Ingersoll Boonville was one of my favorites, by far.
I think this is because, for being a skeletonized watch, it still managed to keep things pretty legible, due to the bits of dial around the outer edge, second time zone, and across the middle of the dial.  Yeah, that's right – it has a second time zone (over there at 6 o'clock), as well as the day/night indication up at 12.  So, sure, the movement itself may not set the watch world on fire, I think it's well-executed, especially at the retail (as of when we reviewed it) of around $300.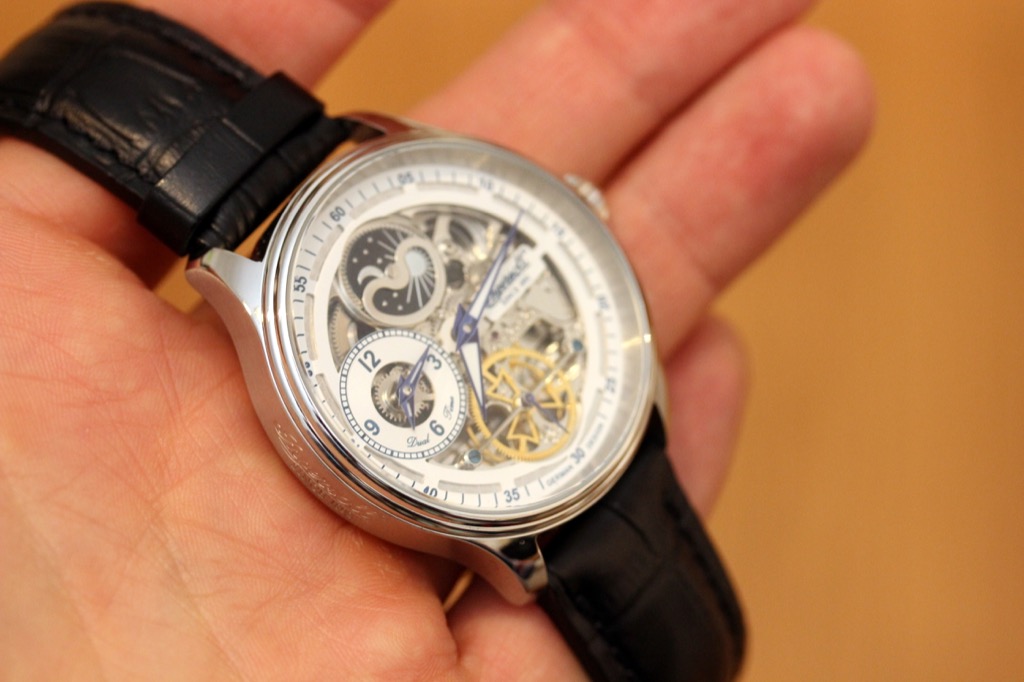 Then again, you now have the chance to get your own Ingersoll Boonville for the low, low price of free.  All you need to do is comment below about what your favorite skeletonized watch is, and then head on over to the giveaway page to complete your entry.  Make sure to do both parts, as we do match the email addresses between both parts.  Good luck!
Our thanks to Ingersoll for sponsoring this month's giveaway