Welcome back to our weekly installment, where we have a quick look at some interesting watches and articles that have popped up over the last week, as well as taking a second look at what some of our more popular articles this week were. Today, we've got some news on a new Seiko lineup hitting the States, and a quick survey of minute repeaters. After those, we'll highlight (as usual) some of our more popular posts from the last week. Read on to see what we've got in store for you.
As I mentioned up top, there's a new Seiko lineup hitting our shores here in America. The Seiko Prospex line isn't a completely new lineup, though – it's just something that we've never had available here before this year (kind of like all those cool European cars we'll never see on our roads). The crew over at Worn & Wound do a great job giving an overview of what the Prospex line contains, so that article is worth a read. If you want the Cliff's Notes version, here it is: more Seiko Divers with Kinetic movements (so, quartz but recharged by a rotor), ranging in price from $500 – $700. Interested now? I thought so – check out the article to get your fill of Seiko goodness.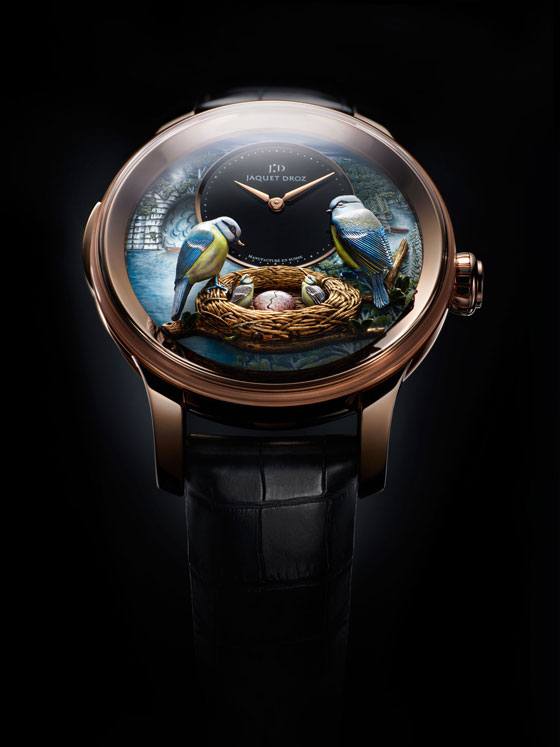 Next up, I've got an article that I ran across digging through my archived material that covers seven new (at the time) minute repeaters. Chiming watches aren't really anything new in the world of quartz watches. For mechanical ones, however, having them make sound is a relative rarity. In this article over at Watchtime, they cover a variety of different minute repeaters, including ones that have automations that run in concert with the chiming. While these are likely out of reach for the average watch buyer, they're interesting pieces to consider, as they add a bit of levity (via the musicality) to a wrist.
And now, let's come back to our own pages.  First up, Mondaine's new (non-railroad inspired) watches really struck a chord with you.  In a rare article (these days) from John, he covers this new watch, and runs down why typography geeks will be interested in this watch.  Take a look at what he had to say here.
Next up, our writeup on Hager's new pre-order generated a lot of interest.   They've got two different watches (one a three-hander with date, the other adding a GMT complication) in two finishes (steel or PVD) that, from the renders we're seeing, look like sharp interpretations of Rolex designs.  If you want to get in on the pre-order, you'll have to do that before April 28th.  While they're only offering 40 of each type for the pre-order, they will have greater quantities for sale later.  And, should you pre-order and not like what the watch looks like when we start seeing actual photos, they're guaranteeing your money back.  For more details on the watches, head to our article.
Last, but certainly not least, our review of the second version of the Benarus Sea Snake proved popular.  I'm not surprised, as the first version of this watch is a popular one, and one that's spent a lot of time on my wrist.  With this latest version, there have been some very nice improvements made over the original, all while keeping prices at practically the same level (though, the movement was swapped out).  If there's a diver in your future, I think Benarus is a brand you need to be aware of.
With that, we'll wrap things up. As always, if there's something you think we should be covering, feel free to drop us a line (mailto:tips@wristwatchreview.com). If you bring something up that we end up writing about, we'll be sure to tip our hats (electronically, if not literally) in your general direction.
Pictures courtesy of the source site