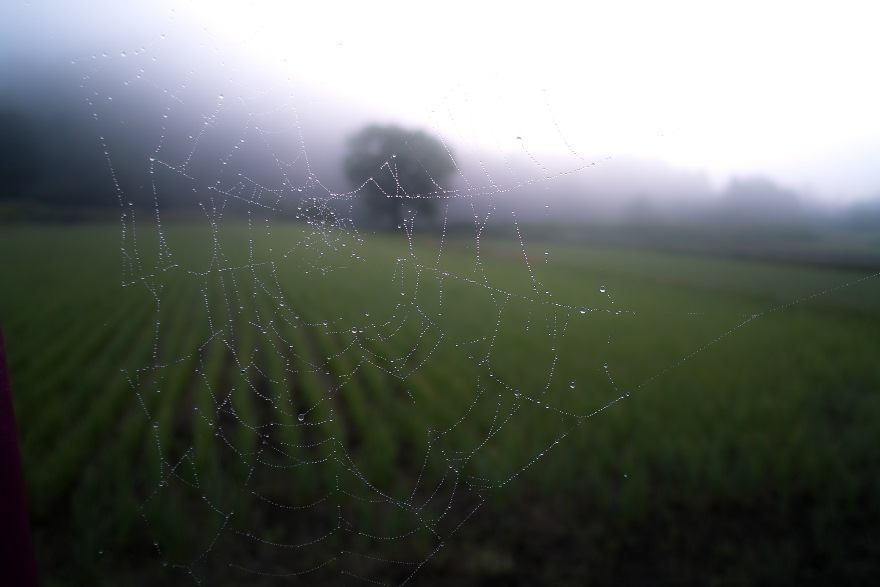 It's a new month, and it's the first Saturday, so that means it's time for our regular feature, Watching the Web.  In this series, we highlight interesting articles from other watch blogs, and recap our own top posts of the week.  From the wider world of watches, we've got a DIY watch cabinet, a look at a collector's Tissot, and watches worn by the just-landed Commander Kelly.  From our own site, the Division Furtive Type 50 once again took the top spot; the latest TWCO and Junghans watches kept it company at the top of charts.
First up today, we have another DIY storage solution from The Time Bum.  We showcased his first outing, which was pretty popular.  This time around, rather than building it into an existing drawer, he's actually building it up out of a piece of Ikea furniture, which makes for a compact and dedicated watch storage spot.  If you need a spot to organize a lot of watches (and straps), this is worth checking out.
Next up, over at Monochrome, they have an article about a collector's Tissot Heritage Navigator.  I've rather liked their Collector's series, and this latest edition really hit the right notes for me.  Aside from liking this particular watch, I like the fact that we have a collector talking about something a regular watch guy can afford without needing to get a second mortgage.
Last, but not least, Hodinkee has a rundown of the various watches Commander Kelly had with him on the International Space Station.  This is particularly timely, since he just came back down to earth (literally) after almost a year in space.  You can see the full rundown here and plan your purchases for your next trip to the stars.
Now, it's time for our own articles.  Division Furtive is a watch brand that I was very happy to have run across some time ago, and actually became the first (and only) watch brand that I've backed on Kickstarter.  While the Type 40 was that first outing, the Type 50 definitely took things up a level (or 10) in terms of materials and refinement.  While I can't say that watches that are as complicated (in terms of user interface) spend a lot of time on my wrist, I do like taking them for a spin around the block every now and again.
What I do find myself drawn to quite a bit (even though I haven't done anything more adventures than snorkeling) are dive watches.  I have tended to shy away from stealthy, or blacked-out, models in the past, but this latest one from TWCO, the Sea Rescue Diver really seems to get things right.  Sure, it's a dark and flat finish, but it is still kept very legible, and the blasts of color really make it visually interesting.
Finally, we have the latest watch from Jungans, the Meister Driver Handaufzug.  I seem to be a sucker for slim mechanicals that have a very vintage look and feel to them, particularly with the domed plexiglass crystals.  The Germans do seem to do a particularly nice job of producing that style of watch, and this latest example really caught my eye, especially in the grey and tan combo.  Seems like a great watch for warmer weather, to me.
Did you know that John Biggs' book, Marie Antionette's Watch, is free to read with Kindle Unlimited, or you can buy a paperback from Amazon.  Oh, and even if you don't have a Kindle, you can always read via their free apps or their cloud read (check those out here
).
Want to be more than just a visitor to our little corner of the internet?  How about pledging some support for us over on Patreon.  There are some compelling funding levels (including site redesigns and removing ads, and getting a copy of the Marie Antoinette book), but really, we just want to ensure we keep this lean ship running and the lights on.  You can check out John's post (and video) about it right here.  This is a fun thing we get to do on the side, and we want to keep bringing you the content that you have come to rely on from us, and work to make it even better.
We're in a new month, so that means it's time for a brand new watch giveaway.  This month, you have a chance to win an Earnshaw 1805 Grand Calendar, which Matt reviewed a bit ago.  Head over to the contest page and follow the instructions for the two-part entry process.
We also want to put the call out for wrist shots of our reader's favorite (or at least favorite of the moment) watches.  Put together an email of your wrist shot and tell us a little about the watch and why you love it.  If you happened to be introduced to it through our site (or won it through a give-away), even better.  Just make sure the image is a JPEG and at least 800 pixels wide.
With that, I will wrap up this edition of Watching the Web. As always, if there's something you think we should be covering, feel free to drop us a line. If you bring something up that we end up writing about, we'll be sure to tip our hats (electronically, if not literally) in your general direction.