Thanks for taking the time to check out our weekly installment, Watching the Web, where we point you toward some interesting watches and articles that have popped up over the last week (or so), and take a second look at what were our more popular pages. Today, I am going to highlight the Roger Dubuis Excaliber Tourbillon from ABTW, the Time Bum's review of the Prometheus Piranha, and Tempus Fugit's lunch with the Michael Happé from Gavox.  From our site, we have the Ventus Caspian on Kickstarter, the AVI-8 Hawker Harrier II, and The Christopher Ward C7 Rapide Chronometer.
A Blog to Watch spent some time with the Roger Dubuis Excaliber Tourbillons, and in addition to reviewing the watch, provides a perspective on the brand and the proliferation of tourbillons in high end watches.  As always, it is a good read.
Over at the Time Bum, they took a look at a watch that I really liked when I got to check it out, the Prometheus Piranha.  His summary was that "man, does it look sweet: big, purposeful, and sleek," and like he does with watches he likes, he finishes with "The Time Bum approves."
Finally, we have a little photo essay shot over lunch between James at Tempus Fugit and Michael Happé of Gavox.  We like Gavox watches here at WWR, and it is nice to see more of this brand across the web.
Our most popular post this last week was my peek at the Ventus Caspian watches, currently selling on kickstarter.  The project has raised over $100,000 and has a few more days yet to go.
Another post from this week that picked up a lot of views was our look at the new offerings in the AVI-8 Hawker Harrier II line.  I really liked the look and feel of the watch, and think it represents a great value if you pick one up from the US distribution site.
Rounding out th elist of our most popular recent posts was Patrick's look at the new chrono from Christopher Ward, the C7 Rapide Chronometer.  This sub $1,000 quartz driven watch continues CW's long association with automotive racing themes.
Tax day is almost upon us, so take a break from your forms to fill in one of ours, and enter the monthly drawing for a free watch.  The Torgoen T5 GMT is a Swiss made timepiece with Patrick's favorite complication (and one I think is darn useful), the GMT.  You can read his review here, and then head to the contest page and enter.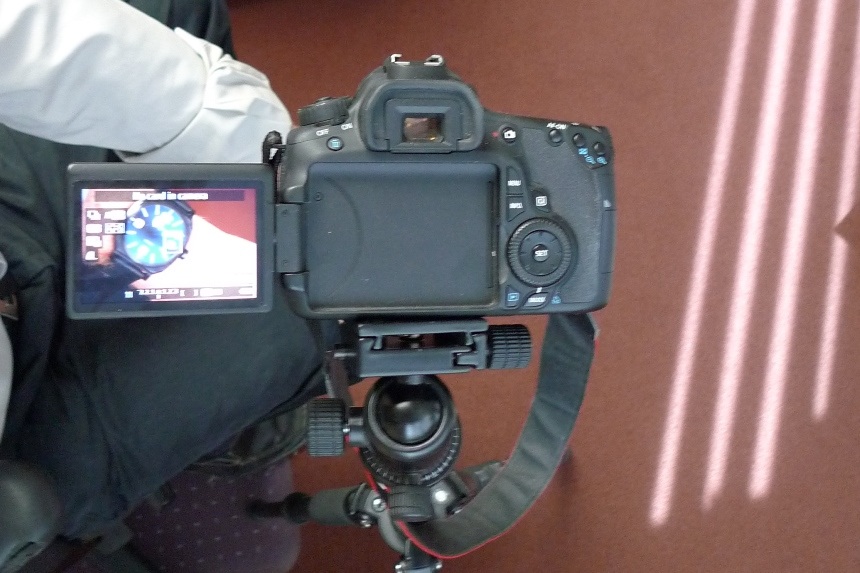 We also want to put the call out for wrist shots of our reader's favorite (or at least favorite of the moment) watches.  Put together an email of your wrist shot and tell us a little about the watch and why you love it.  If you happened to be introduced to it through our site (or won it through a give-away), even better.  Just make sure the image is a JPEG and at least 800 pixels wide.
With that, I will wrap things up. As always, if there's something you think we should be covering, feel free to drop us a line. If you bring something up that we end up writing about, we'll be sure to tip our hats (electronically, if not literally) in your general direction.