Welcome back (or just welcome if this is your first time here) to our weekly installment, Watching the Web, where we point out  interesting watches and articles that have popped up over the last week (or so), and we take a second look at our more popular posts over the same span. Today, I am going to highlight the Urwerk UR-105 TA from A Blog to Watch, Hodinkee's look at the NOMOS Lambda, and a Kickstarter campaign for hand made watch boxes.  From our site, we have an exclusive review of the Filson Journeyman GMT, a look at the Swatch Sistem 51 update, and for the 3rd week in a row, the Ventus Caspian on Kickstarter.
First up is ABTW's look at the Urwerk UR-105 TA, now available in crazy colors.  A Urwerk is always going to be a conversation piece for watch lovers, but this update is going to make even the casual observer notice it sitting on your wrist.
Next in line is Evald Muraj's hands-on look at the NOMOS Lambda, posted at Hodinkee.  I am a big fan of NOMOS, and the flagship Lambda is a beautiful watch.
Finally from the interwebs is a Kickstarter campaign for really lovely hand made watch storage solutions.  Patrick came across his work when he was selling on Etsy, and the Williams Watch Case Kickstarter campaign is a way to upgrade your watch collection without adding another timepiece.
Turning back to our own pages, Patrick's exclusive look at the Filson Journeyman GMT was the top post for the week.  Produced by Shinola, I think the Filsons (the Journeyman included) are actually better looking watches that what Shinola sells themselves.
Swatch is a brand for which I have a soft spot, since I bought one many, many years ago (I wonder where it went).  The Sistem 51 made a huge splash when it came out, with the very inexpensive Swiss automatic watch and new movement housed in the brand's ubiquitous plastic case.  I didn't care for the designs with the first release, but the expanded offerings are more interesting, ranging from wild to mild.
For the third week in a row, our look at the Ventus Caspian watch project on Kickstarter was a top post.  The campaign closes today (April 25) at 4:45pm Pacific, so if you are on the fence, this is your last chance to leap in.
April is nearly over, which means you have a bit over a week to get me a birthday present.  Or you could take the time to enter our monthly drawing for a free watch, and maybe win a present for yourself.  Up for grabs is the Torgoen T5 GMT, a Swiss made timepiece that houses one of our favorite complications, a GMT hand.  You can read Patrick's review of the watch here, and then head to the contest page and enter.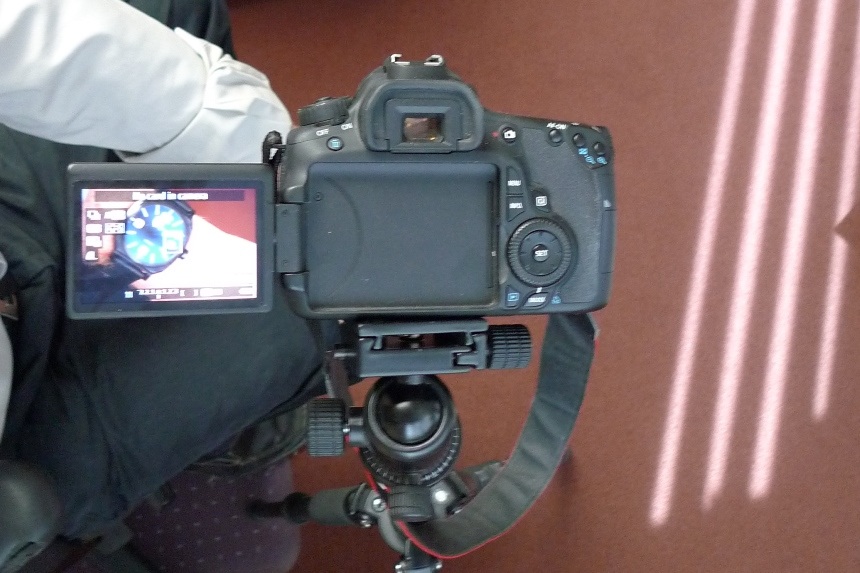 We also want to put the call out for wrist shots of our reader's favorite (or at least favorite of the moment) watches.  Put together an email of your wrist shot and tell us a little about the watch and why you love it.  If you happened to be introduced to it through our site (or won it through a give-away), even better.  Just make sure the image is a JPEG and at least 800 pixels wide.
With that, I will wrap things up. As always, if there's something you think we should be covering, feel free to drop us a line. If you bring something up that we end up writing about, we'll be sure to tip our hats (electronically, if not literally) in your general direction.