Another week is in the books, so it is time for another edition of our Saturday feature, Watching the Web, where we take a spin around to other web sites and find recent articles that have piqued our interest.  We also use this as a chance to highlight the articles from our site that managed to grab the most views over the last week or so.  First, from the rest of the watch watching world, I wanted to point you to a side by side comparison of two budget dive watches, a look at the HYT H2 Aviator, and a special Star Wars themed watch.  From our own site, the reviews of the ManchesterWatchWorks Westminster and Vergennes watches, the Tactico Geomaster GMT, and the Tag Heuer AquaRacer Ceramic were all popular this week.
Over at Worn & Wound, Ilya Ryvin takes a look at two budget automatic dive watches, the Orient Mako and the Seiko SKX007, for a side by side comparison.  If you want to start someone down the path of being a watch collector, either of these divers are potential gateway drugs.
I can always count on A Blog to Watch for showing off a watch that is gets me drooling, though always from the other side of the velvet ropes.  At over $150,000, the HYT H2 Aviator Watch is an absolute marvel, and something I am never likely to see in person.  The use of hydraulic fluid for the hour hand is both an amazing engineering feat and a ridiculous complication.  So of course I love it.
I am sure there are lots of watches that tie into Star Wars in some way, most of them inexpensive and the only thing "special" about them is the marketing tie in.  And then there is the Star Wars watch by Devon, an update on their tread watch that ties into the film franchise.  Pick one up (if you can) and wear it for opening night for the latest chapter (please let them be better than the prequels).
From our pages, Patrick's look at the ManchesterWatchWorks Westminster and Vergennes models, trench watches currently funding on Kickstarter.  The watch pairs a vintage look with a modern movement at a pretty reasonable price.
Next up from our pages is another Kickstarter project, this time from the boutique Spanish watchmaker, Tactico.  The Tactico Geomaster GMT puts the GMT "hand" behind the dial, where the extended window at 3:00 points to the global time.  I think it is a cool look and an interesting way to present the complication.
Finally, there is the Tag Heuer AquaRacer Ceramic.  Patrick looked at this update to the brand's dive watch line-up.  It is a bit pricier than watches we normally cover, but the build quality and attention to detail in the design is what you would expect from a higher end watch, and they are priced at the lower end of the luxury brand market.
Did you know that John Biggs' latest book, Marie Antionette's Watch, is only 99 cents on the Kindle, or you can buy a paperback from Amazon.
Here we are at weekend #2 in September, so we have the September giveaway going strong.  This month is your chance to win a Mr. Jones Sun and Moon Miyamoto.  As with last month, we are requiring you to do two things this month to qualify for the drawing.  Enter yourself though the contest widget, and make sure you post of comment on the original post that announced the giveaway.  You have to do both to have a valid entry!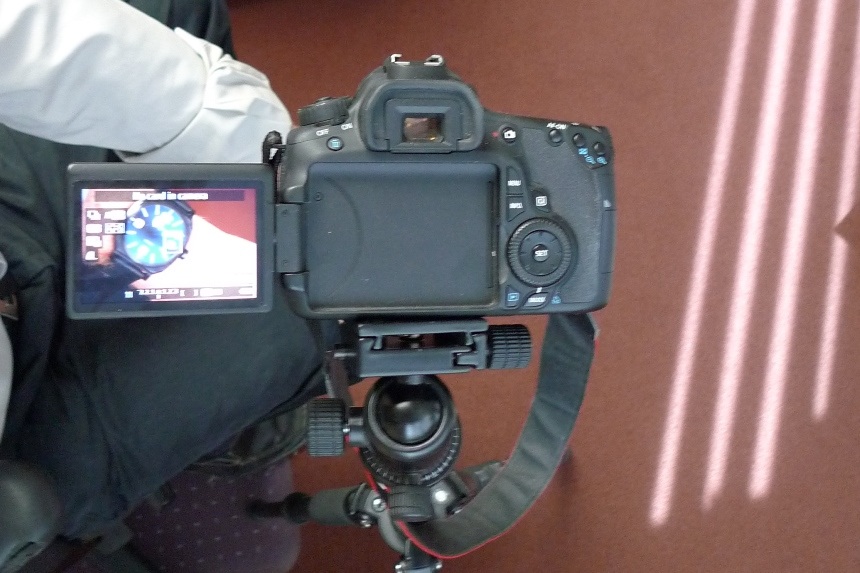 We also want to put the call out for wrist shots of our reader's favorite (or at least favorite of the moment) watches.  Put together an email of your wrist shot and tell us a little about the watch and why you love it.  If you happened to be introduced to it through our site (or won it through a give-away), even better.  Just make sure the image is a JPEG and at least 800 pixels wide.  The last two weeks have had reader wrist shots, so keep it guys (and gals).
With that, I will wrap up this edition of Watching the Web. As always, if there's something you think we should be covering, feel free to drop us a line. If you bring something up that we end up writing about, we'll be sure to tip our hats (electronically, if not literally) in your general direction.