Welcome back to our weekly Saturday feature, Watching the Web, where we highlight interesting watch related posts that we come across on other sites, as well as take a moment to look back at our own popular recent articles.  From across the vast collection of watch blogs, I thought I would highlight a reworking of the Urwerk UR110, a review of the Steinhart Ocean One Titanium, and a very sporting looking Grönefeld Parallax Tourbillon.  From our own site, we have reviews of the Ball Engineer Hydrocarbon, the Moto Koure MK I, and the Deep Blue Master 1000' Automatic.
A Blog to Watch has a hands-on preview of the latest, and perhaps last, iteration of the Urwerk UR-110.  The watch, with the still fascinating movement, is now mated to exotic woods and a tweed strap, softening the look.  It is not steampunk, but rather like a wood grained dash on a Tesla.  Very pretty, and expensive.
Worn & Wound has an in hand review of a watch that was very popular when I looked at it (alas, I didn't get it in person), the Steinhart Ocean Titanium 500.  They liked the watch, considering it a good value for the price, but did identify some issues with the finish on the case and the bracelet.
Finally, Wrist Review has a write up of the Grönefeld Parallax Tourbillon, which is a very sporty looking tourbillon.  The watch has an innovative feature where you push the crown in to switch between winding and setting.  The S/W indicator on the dial tells you what you are doing, and the central second hand and tourbillon align with 12:00 while the watch is being set.
Our top review of he week was Patrick's look at the Ball Engineer Hydrocarbon.  I  can certainly appreciate the amount of lume the watch packs, but the squared off font used for the numbers to accommodate the tritium gas tube did not click with me.
Next in popularity was Ken's look at the Moto Koure MK I, a vintage inspired watch with strong automotive cues and your choice of an automatic or mecha-quartz movement.  Very cool looking, and I like the tread detailing on the crown.
Lastly, there is Ken's review of the Deep Blue Master 1000′ Automatic.  To be honest, 300 meters (1,000 feet) is all you need in even an overbuilt dive watch, and the Deep Blue Master is a good looking and straight ahead watch with a bold look (at least in color), and represents a decent value.
Did you know that John Biggs' book, Marie Antionette's Watch, is free to read with Kindle Unlimited, or you can buy a paperback from Amazon.  Oh, and even if you don't have a Kindle, you can always read via their free apps or their cloud read (check those out here
).
Want to help us make a better site for you?  Then consider pledging your support for us over on Patreon.  There are some compelling funding levels (including site redesigns and removing ads), but really, we just want to ensure we keep this lean ship running and the lights on.  You can check out John's post (and video) about it right here.  This is a fun thing we get to do on the side, and we want to keep bringing you the content that you have come to rely on from us, and work to make it even better.
We are half-way through January, so there is still time to get into our give away for a very sweet watch winder.  I was able to try it out for a week or so, and now you have the chance of scoring it for yourself.  Head over to the contest page and follow the instructions for the two-part entry process.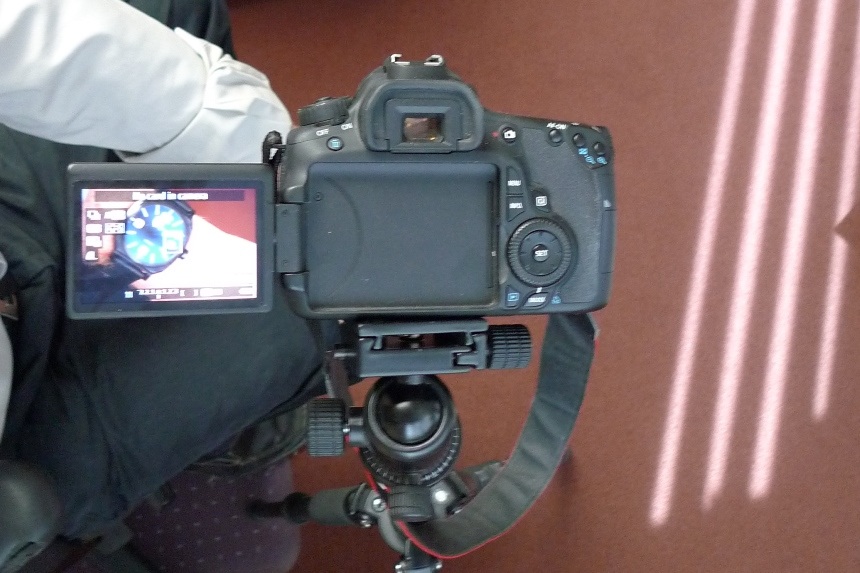 We also want to put the call out for wrist shots of our reader's favorite (or at least favorite of the moment) watches.  Put together an email of your wrist shot and tell us a little about the watch and why you love it.  If you happened to be introduced to it through our site (or won it through a give-away), even better.  Just make sure the image is a JPEG and at least 800 pixels wide.
With that, I will wrap up this edition of Watching the Web. As always, if there's something you think we should be covering, feel free to drop us a line. If you bring something up that we end up writing about, we'll be sure to tip our hats (electronically, if not literally) in your general direction.