Alright, dear readers, it is time to try something a bit different.  While we have given away watches before, but we have never tied it into some form of charitable action.  However, when our pals over at Hager suggested that we run one, I knew just the project to support.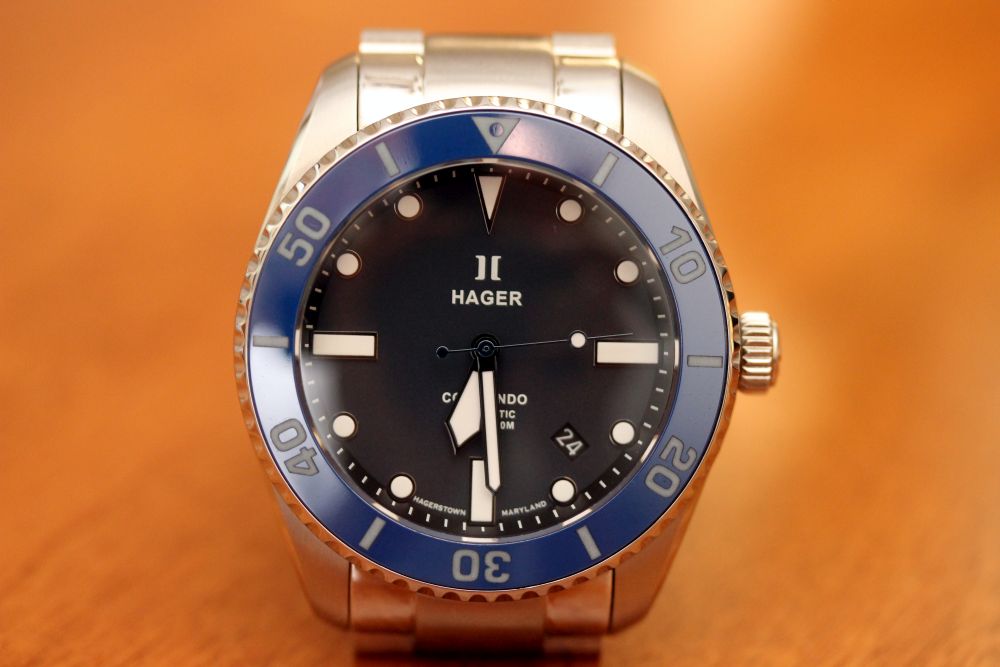 We have good friends who's daughter has gone through a tremendous medical trial.  As these things are wont to do, it has caused the bills to pile up.  Another friend setup a GoFundMe page to help with that, and that brings us to today.  While their daughter, Samara, has been making improvements, those bills are still accumulating.
To help out, what I'm proposing is something rather simple.  The first part is just like any other giveaway we run – head on over to the giveaway page, do your entry there, and then comment below what you plan to do for Thanksgiving, or something that you're thankful for.  Would you like to get a bonus entry?  That's pretty easy as well – head on over to the GoFundMe page, give a donation, and savor that feeling of helping someone out.  Then, when you have received your donation confirmation email, send us a screenshot of the header of the email.  We don't need the financial details which show up lower – just the confirmation that you donated to the campaign (you should receive this email even if you donate anonymously).
So, yes, you read that right.  Though we're trying to raise money for Samara, it is not a requirement that you donate to be entered in to the giveaway.  Read on below to see what we're giving away, and how we're going to trigger the giveaways.
While this started out a simply a Hager Commando Professional giveaway (reviewed here), I've decided to go into my own collection and add some more goodies to the giveaway pile.  So, not only will the Hager be in there, we'll also have the Borealis Sea Hawk in the mix, along with a Frederique Constant Horological Smartwatch up as a possible reward.
As I mentioned above, you can enter this giveaway just like any other, and you can pick up a bonus entry by sending us that screenshot.  Since we're not requiring you to donate, how are we going to trigger the giveaway points?  Well, it will still be by hitting milestones on the GoFundme page.
Currently, the funding is just short of $62k.  So, when the funding level is at $62,300, the Borealis is given to one of our pool of entrants.  At $62,600, the Hager is given away.  Finally, at $63k, then the Frederique Constant goes to a lucky winner.  If you're not able to donate, you can still help us hit those milestones – just share the campaign on social media, email, word-of-mouth, however.  Let's do some good here, gang.  On behalf of our friends – Samara's family – thank you in advance!