Occasionally, clocks and watches make the news due to villainy. We're shocked when it does, and it happened again over this weekend at the Chicago Antiques + Art + Design Show in Chicago. Missing is the Asprey Mystery Clock, valued at $425,000 USD.
The Asprey Mystery clock was stolen from New Orleans-based M.S. Rau Antiques' booth at the show. The Asprey Mystery clock is a jewel-encrusted antique clock decorated with diamonds and amethyst, white and black mother of pearl, cut rock crystal, and white gold.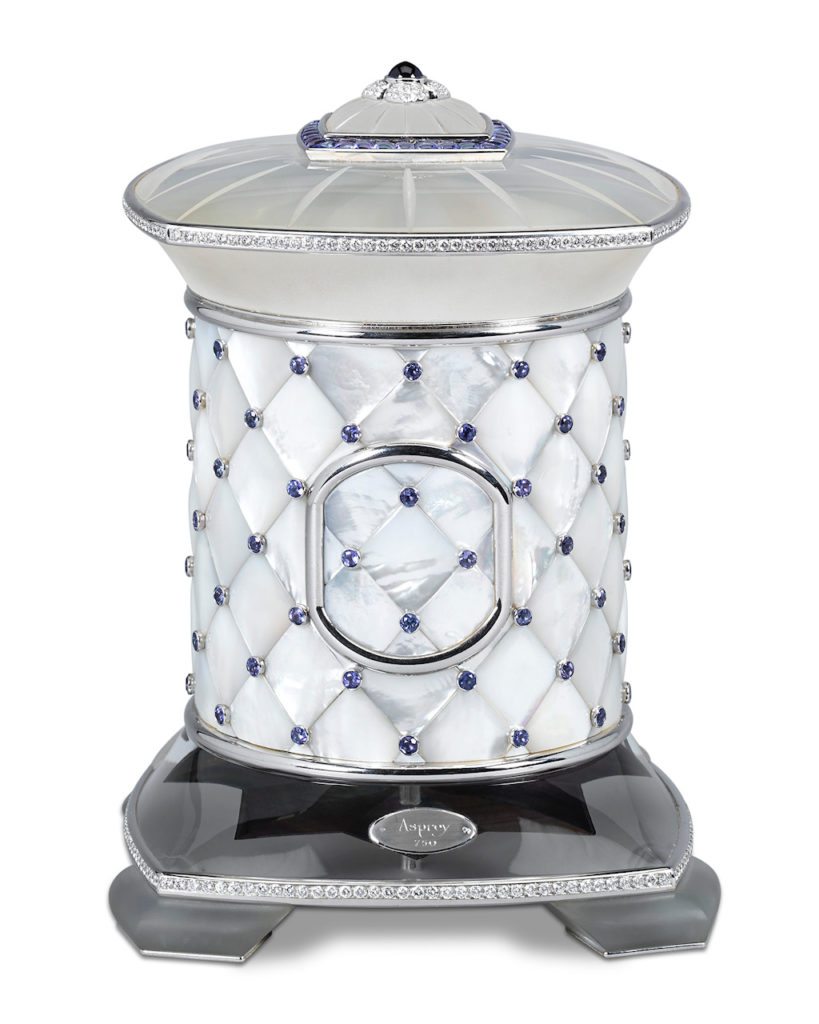 A Mystery Clock is one where the hands appear to float, and not be connected to a movement. How they actually work is, each hand is fixed to a clear crystal disk which rotates. Because the disks are transparent, they are virtually invisible. The faces are not solid crystal, but a sandwich made up of crystal slices of "bread" with a filling of the disks with hands. The two disks move, driven by works in the base and by unseen connecting gears fixed at 6 o'clock in the frame. These sorts of clocks were popular in the 1920s and 30s, with a small resurgence of electric ones in the 50s and quartz ones even later. The Asprey clock in question was made in the latter half of the 20th century, and is fitted with a quartz movement.
There is some suggestion that the clock was designed and made for the Sultan of Brunei. Chicago police are investigating the theft.