Welcome to our regular weekly feature, Watching the Web, where Patrick and I point you toward other sites and their watch related articles, and toot our own horns by pointing out some of the more popular articles over the last week or so from WWR.  With Baselworld recently concluded, there is a plethora of coverage of new models from the fair, and I am going to highlight some articles from A Blog To Watch, Worn and Wound, Gear Patrol and WristReview.  From our own articles, we have Patrick's reviews the Tempest Carbon watch and the Tissot Vintage.
A Blog to Watch had full team coverage of the event, so if you poke around their site, there is lots to digest.  I, however, will point you to their list of the top 10 watches from the show.
Over at Gear Patrol, they picked their top 8 watches, and threw in a robot for good measure.  There were a number of manufacturers in common with the ABTW list, but the Glashütte Original Senator Observer was the only watch that made it on both list.
One brand that I really like is Bremont, from the first time I saw the MBI Pilot Watch.  Worn & Wound has a nice wrap-up of the new models from Bremont that made it to the show.
Lastly, Wrist Review is highlighting another high end brand I love, Romain Jerome, and their Steampunk Tourbillon.  With ample use of carbon fiber and a prominent piston shown off in the cut-away dial, this is a unique watch.
I first saw and wrote about the Tempest Carbon watch when it came up on Kickstarter, but Patrick was able to get the watch for a hands-on review, and this was our top post over the last week, by far.  It is a great looking watch, and the premium material is making its way down the price points.
From our coverage of Baselworld, the Tissot Vintage was another review of Patrick's that really captured our visitors' attention.  We have been able to check out a couple of other Tissot models first hand, and the build of these affordable Swiss timepieces is quite nice.
We are about dearly done with March, so here is your last weekly reminder to enter our give away for a watch from the site.  This month, we have the Triwa Walter Lasen Chronograph.  If you have not already entered. head over there and do so.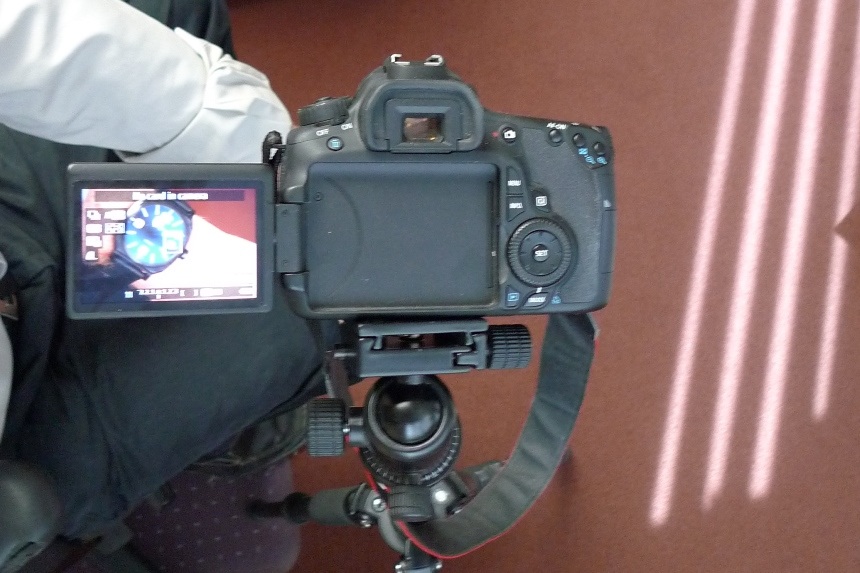 We also want to put the call out for wrist shots of our reader's favorite (or at least favorite of the moment) watches.  Put together an email of your wrist shot and tell us a little about the watch and why you love it.  If you happened to be introduced to it through our site (or won it through a give-away), even better.  Just make sure the image is a JPEG and at least 800 pixels wide.
With that, I will wrap things up. As always, if there's something you think we should be covering, feel free to drop us a line. If you bring something up that we end up writing about, we'll be sure to tip our hats (electronically, if not literally) in your general direction.