A hack watch may seem like something Neo would wear to break into the Matrix but, like Bulova itself, it has a long and interesting history. A hack watch – or hacking watch – is a watch that will stop when the crown is pulled out. The function was designed to allow soldiers to literally synchronize their watches – say they all wanted to be set at exactly the same time. They would wait until the second hand hit 12, pull out the crown, and set the watch. Once they were ready to go, they would simply close the crown and the watch would start again.
In the early days of military timekeeping this was about as good as you could get when it came to setting up for an important mission. Bulova, for its part, made thousands of military timers for decades and a Bulova has probably seen action in nearly ever war before 1980.
What is the Bulova A-11 Hack Watch?
That's why I was so excited to see this little Bulova A-11 hacking watch. It's a $450 piece that features big, bold hands, legible numerals, and a bright red seconds hand. Designed for rough use, the whole package is small and compact and comes on a brown reinforced nylon strap.
More interesting is the Japanese automatic movement. Automatics in so-called fashion watches are few and far between and Bulova did a great job integrating the movement with the overall aesthetic. The package is a bit small for me at 37mm but wears great and is very well-built.
The original A-11, shown below, was one of the most popular hacking watches in World War II and Bulova has added some period-authentic markings to the back and even offers 5ATM water resistance even though there is no screw-down crown.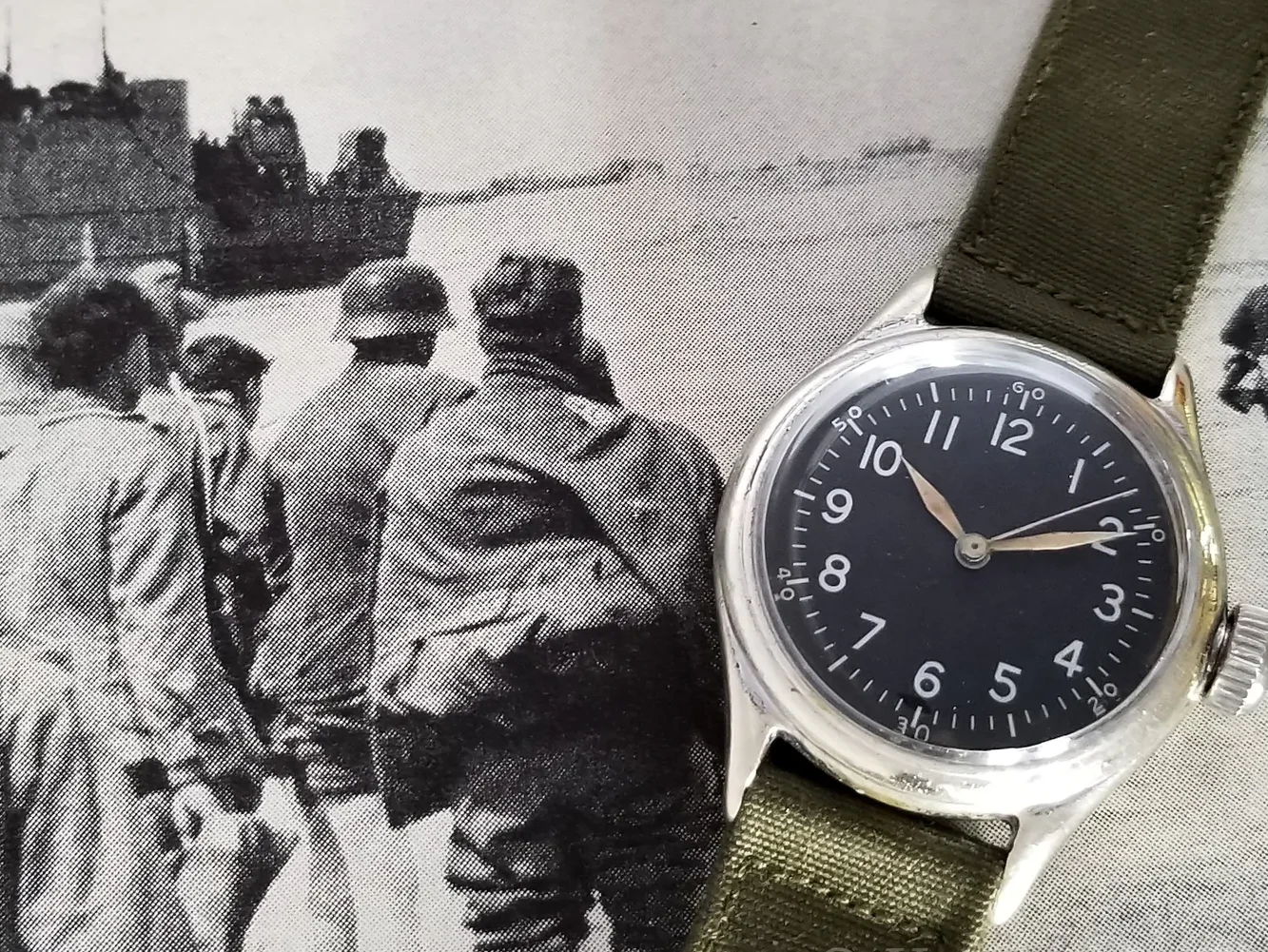 Review Summary
Make and model:? Bulova A-11 Hack Watch
Price: $450 USD
Who's it for? Men and women who are looking for a smaller automatic.
Would I wear it? Yes
What I'd change: I'd make it slightly bigger
The best things about it: Build quality and looks.