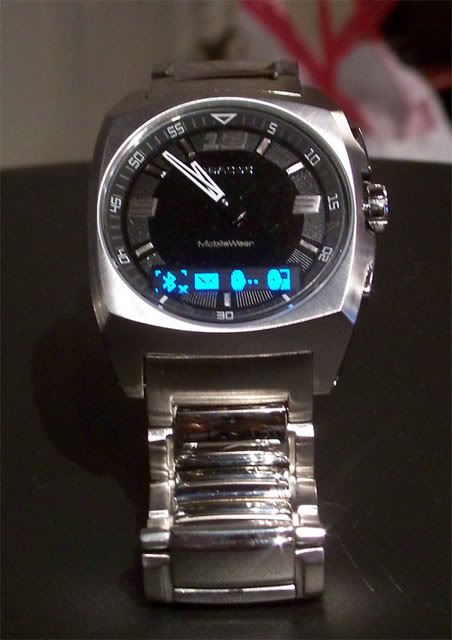 I wrote a review of Fossil's Bluetooth watch over at CrunchGear.com. The watch is cool, very stylish, but it might be a bit expensive for it's one cool feature – it gives you a called ID readout on some Symbian-based phones. It's cool, but I'm waiting for the next incarnation.
Fossil FX6001 Bluetooth Watch Hands On [CrunchGear]
Thank you for reading this WristWatchReview post. With so many things competing for everyone's attention these days, we really appreciate you giving us your time. We work hard every day to put quality content out there for our community.
WristWatchReview is one of the few remaining truly independent watch news outlets. We do not have a giant corporation behind us, and we rely heavily on our community to support us, in an age when advertisers are increasingly uninterested in sponsoring small, independent watch sites — especially a site like ours that is unwilling to pull punches in its reporting and analysis. We don't play the games the other sites play and we've paid for it when it comes to ad revenue.
We would love for you to support us on Patreon and every little bit helps. Thank you.
–The WWR Team