It is hard to believe that we are already in the 12th month of the year, but here we are, with the first Watching the Web for December.  As you should know by now, we highlight interesting watches we find on other blog sites, as well as highlight our most popular articles for the last week or so.  From other sites, we have an affordable watch accuracy timer, an Alpina diver, and a double (yes double) tourbillon from Cartier.  From or site, you made the Minus-8 diver, the Virata VRT1, and the Vincero Chrono S the most popular recent articles.
Do you want to know just how accurate your mechanical watch really is?  Well, you cold take it in to your jeweler and hook it up to a sensor, or you could cut out the middle man and buy a home device from Frederique Constant for $99.  I know what I am planning to do.  Head over to the mall this weekend and see if my neighborhood Frederique Constant boutique has one in stock.  Check out Worn & Wound's article on the device if you are on the fence.
Now, Alpina is better known for making pilot's watches, but the company has a history with dive watches that goes back to 1969.  The Alpina Diver Heritage has an internal rotating bezel and runs about $1,500 at current exchange rates.  I think the watch is a diver for non-divers, since the rotating bezel is locked when the crown is screwed in, meaning it can't be adjusted in the water, a detriment if you want to use the diver for, well, diving.  But most divers today never go diving, so for all your parking meter, BBQ, and past pot timing, it is more that adequate.
Finally, at the high-end of things, ABTW takes us through the Cartier Rotonde De Cartier Minute Repeater Mysterious Double Tourbillon Watch.  Yes, that is quite a mouthful, but to be honest, it is quite a watch (at nearly a 1/2 million dollars).  The minute repeater is a lovely complication, but for me, the star of the show is the tourbillon that rotates once a minute set against a black sapphire disc that rotates once every 5 minutes.  Wheels within wheels…
The top post of the period is Victor's take on the Minus-8 diver,and I wholeheartedly concur.  It is currently funding on Indiegogo, but for just over $500 you get a sharp-looking, bold diver with a Seiko automatic movement, a titanium case, a sapphire crystal, and a 300 meter depth rating.
Taking the second spot is Patrick's take on the Virata VRT1,  Patrick likes interesting case shapes, so the Virata is right up his alley.  The case design is certainly distinctive, and the sandwich dial is a nice touch.  The watch has a Miyota automatic movement and is water-resistant to 100M, so it has some sporty chops.
The last of our top 3 reviews is Victor's look at the Vincero Chrono S Blue.  It is attractive, affordable and comes with a reliable Japanese quartz movement.  The company began by making watches incorporating stone, and the Chrono pays homage to this DNA with a marble inlay in the caseback.
As a bonus article, you guys were looking back at my 2014 gift guide.  I took a look at it as well, and I won't argue against my picks, though they are a few years old.  Oh, and I still don't have a Hamilton Jazzmaster, if there are any fans of the blog out there dying to buy a poor blogger a holiday gift.
Did you know that John Biggs' book, Marie Antionette's Watch, is free to read with Kindle Unlimited, or you can buy a paperback from Amazon. Oh, and even if you don't have a Kindle, you can always read via their free apps or their cloud reader (check those out here
). The book is also now on Wattpad. You can even check out a snippet of the book.
Want to be more than just a visitor to our little corner of the internet? How about pledging some support for us over on Patreon. There are some compelling funding levels (including site redesigns and removing ads, and getting a copy of the Marie Antoinette book), but really, we just want to ensure we keep this lean ship running and the lights on. You can check out John's latest post right here. This is a fun thing we get to do on the side, and we want to keep bringing you the content that you have come to rely on from us, and work to make it even better.
Here we are in the last month of the year, so we have the last monthly giveaway of the year, an Ingersoll Boonville skeleton.  As usual, there is a a two-part entry process so head to the contest page and get started.  Ingersoll is an old american brand that has been given a new life, and they make nice, affordable, modern looking watches.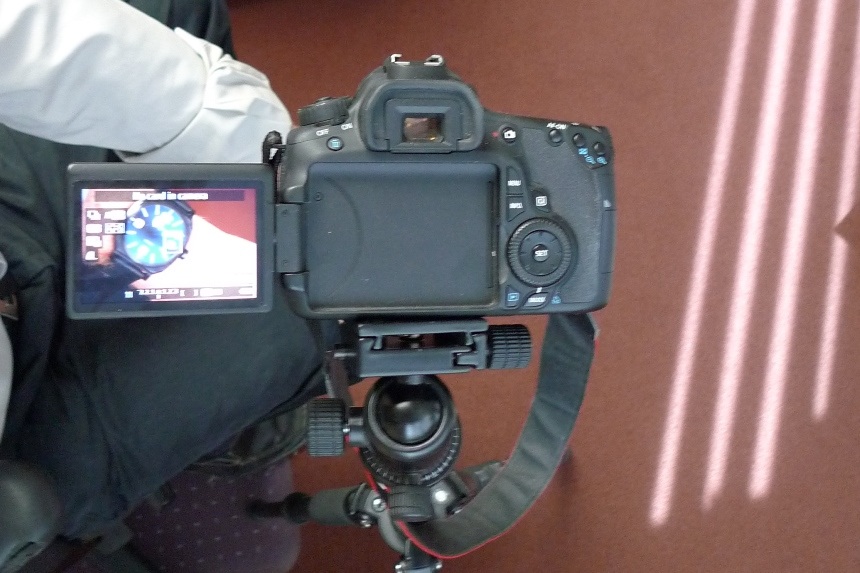 We also want to put the call out for wrist shots of our reader's favorite (or at least favorite of the moment) watches. Put together an email of your wrist shot and tell us a little about the watch and why you love it. If you happened to be introduced to it through our site (or won it through a give-away), even better. Just make sure the image is a JPEG and at least 800 pixels wide. And as always, if there's something you think we should be covering, feel free to drop us a line. If you bring something up that we end up writing about, we'll be sure to tip our hats (electronically, if not literally) in your general direction.