Thank you for checking in with our weekly feature, Watching the Web, where we take a break from reviews to recap the watch articles that we have found interesting from around the web, and highlight the articles that you have made popular on our own site.  This week, I wanted to point you toward some detective work on a fake Patek Philippe, the launch of the Ophion brand of watches, and a Ulysse Nardin Marine Diver for fans of the America's Cup.  From our own site, the reviews of the Steinhart Ocean Titanium 500 and the Luminox SXC PC Carbon GMT, as well as the notice of a discount on Xetum watches were our top posts.
Over at Hodenkee, the Bring a Loupe feature turns its eye toward a very rare Patek Philippe on sale on eBay for the sum of over $25,000.  I don't know if that would be a decent deal or not, but since Hodenkee decided to "not only expose the parts that make this fake the worst buy you could ever make, but also the general attitude that I recommend having when hunting for a watch," I would recommend not bidding.
I cover a lot of new watchmakers through the crowd funding market, but the folks over at Monochrome are highlighting a new brand, Ophion, out of Germany.  Powering this watch is a hand wound Technotime TT 718 with a 5-day power reserve, a movement pretty enough to makes good use out of the exhibition caseback.  The US price is around $1,500, which makes this especially intriguing.
Finally, over at Wrist Review, they take a look at the Ulysse Nardine Marine Diver Artemis Racing Limited Edition.  While the diver itself is not well suited to the America's Cup racing (a small second hand is not going to be a big help in timing the start), the color scheme shows the brand's partnership with Sweden's Artemis Racing Team, and it is a pretty watch.
Our most popular article of the week was the review of the Steinhart Ocean Titanium 500.  I thought it was not only attractive, but also loaded with some cool features (titanium case, domed sapphire, ceramic bezel, and automatic movement) and a good value.
The review of the Luminox SXC PC Carbon GMT was another article that piqued quite a bit of interest on our site.  Patrick found it to be comfortable watch with a well designed GMT complication.
Lastly, there is a two-fer on articles about Xetum.  The real hit on our site was the notification of a temporary 20% discount from the brand, but a notification of a discount is only worthwhile if the watches are interesting, as Patrick found out with his review of the Xetum Stinson.
Did you know that John Biggs' latest book, Marie Antionette's Watch, is only 99 cents on the Kindle, or you can buy a paperback from Amazon.
Here we are on the final weekend of the month, so you have a few days left to enter the September giveaway for a Mr. Jones Sun and Moon Miyamoto.  As with last month, we are requiring you to do two things this month to qualify for the drawing.  Enter yourself though the contest widget, and make sure you post of comment on the original post that announced the giveaway.  You have to do both to have a valid entry!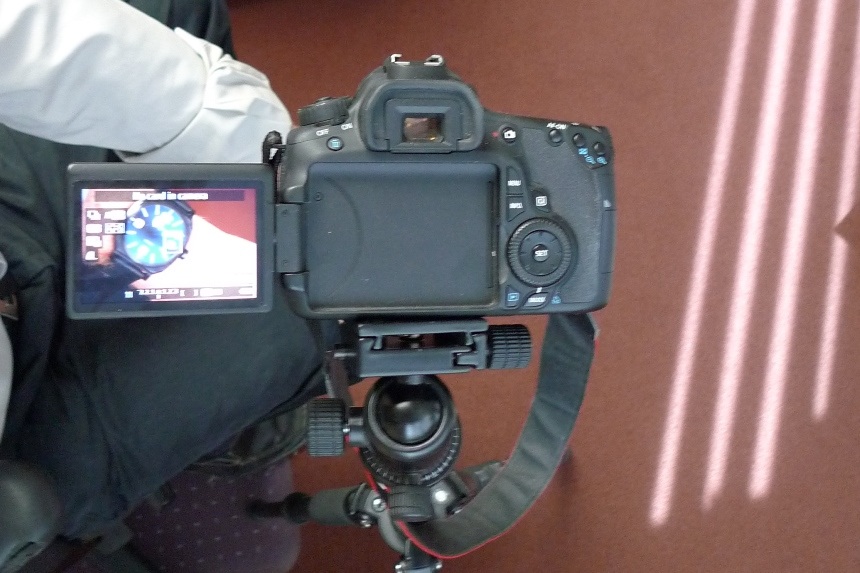 We also want to put the call out for wrist shots of our reader's favorite (or at least favorite of the moment) watches.  Put together an email of your wrist shot and tell us a little about the watch and why you love it.  If you happened to be introduced to it through our site (or won it through a give-away), even better.  Just make sure the image is a JPEG and at least 800 pixels wide.  The last two weeks have had reader wrist shots, so keep it guys (and gals).
With that, I will wrap up this edition of Watching the Web. As always, if there's something you think we should be covering, feel free to drop us a line. If you bring something up that we end up writing about, we'll be sure to tip our hats (electronically, if not literally) in your general direction.