I hope you all had a "safe and sane" July 4th (well, at least safe), and thanks for checking in with us for our weekly spin around the internet, Watching the Web, where we look a other watch sites, and recap our more popular articles.  This week, I am going to point you to the Oris Big Crown ProPilot Calibre 111 Watch, an article about one of the first watches in space, and some common sense ways to spot a fake watch.  From our own site, we have the Benarus Megalodon, the Mercer Watch Company Wayfarer GMT, the H2O Watch Hydra, and a monochromatic EDC.
Over at A Blog to Watch, Ariel took some time out of his recent busy schedule to look at the Oris Big Crown ProPilot Calibre 111 watch.  It is out of my price range, but it is a very compelling alternative to some of the other several $1,000 watches that are much more common.
Over at Worn and Wound, they are continuing their series on watches that have made it into space, this time featuring the Poljot Strela.  Beyond the story of the watch, the story of the space flight, man's first space walk, and the crew's survival in the wilderness upon reentry (fending off bears) is well worth the read.
Over at Quill & Pad, they are offering 6 ways to tell if you are getting a fake watch, even if you know nothing about the watch itself.  If your uncle gives you a $6,000 watch (and you are not one of the rich kids of instagram), then it is probably a fake.
Our top post of the week was a look at the Benarus Megalodon, a real beast of a dive watch.  By the time this is posted, Benarus will have concluded their very successful Kickstarter campaign to start a production run on this sub $1,000 2,500 meter depth rated dive watch.
Next we have another crowd funded project, the second from Mercer Watch Co.  The Wayfarer GMT is a nice looking automatic with one of Patrick's and my favorite complications, the 24-hour GMT hand.
The last pure watch post is my current watch crush (at least for less than $1,000), the H2O Watch Hydra.  This is another pre-order, but you are going direct through the company this time.
Lastly, Patrick showed us this cool every day carry in black and grey (with a bit of copper/brass in the earbuds).  For us watch fans, the EDC includes the attractive Damasko DA36 pilot watch.
Finally, a reminder that John Biggs' latest book, Marie Antionette's Watch, is available as an ebook for purchase through the net, or you can buy a paperback from Amazon.
We are at the first weekend in July, so it is time for a new give-away, this time a watch that I really like, the Rossling & Co. Super Slim quartz watch with a small second hand.  You can check out my hands on review, then head over to the contest page and get your entry in.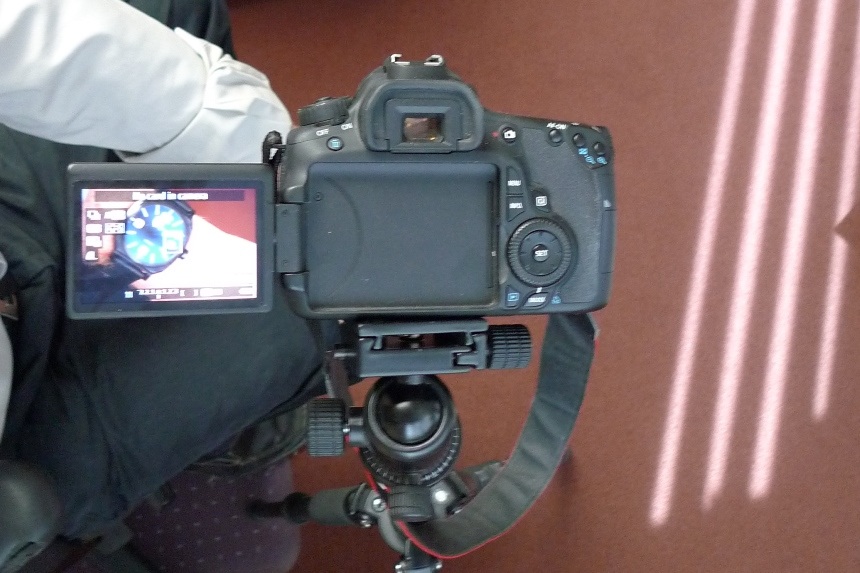 We also want to put the call out for wrist shots of our reader's favorite (or at least favorite of the moment) watches.  Put together an email of your wrist shot and tell us a little about the watch and why you love it.  If you happened to be introduced to it through our site (or won it through a give-away), even better.  Just make sure the image is a JPEG and at least 800 pixels wide.
With that, I will wrap up this edition of Watching the Web. As always, if there's something you think we should be covering, feel free to drop us a line. If you bring something up that we end up writing about, we'll be sure to tip our hats (electronically, if not literally) in your general direction.