If you're familiar with Mudita, you might think their stuff is more appropriate for Knapsack. Well, we have written about their phone and their clock over there. While those are designed to strip away distractions, they're definitely a bit more tech-oriented. On the other hand, their watch – the Mudita Moment – is a no-electronics-required approach to mindful breathing.
At first glance, the Mudita Moment is a simple three-hander, done up in a more compact case (38mm by 10.8mm thick) that will fit a wide variety of wrists. And sure, that is what it is. Once you get past the stark cleanliness of the dial (not a logo to be seen), you might notice that the dots at the hour track seem a little out of place, given the stick handset and stick indices at the outer track.
At first, it seems that they give you an hour track, but then there are too many dots (15 of them) for that. A closer look reveals that the counterbalance on the seconds hand has a circular end that aligns perfectly to those pips. What's it for? It's all for giving you 4 second markers to do different breathing exercises.
Those photos of the manual show how the Mudita Moment can be used for those breathing exercises, just for general daily mindfulness, or in the period of stress. This way you're not having to count in your head or deal with digital timers – just focus on your breathing pattern, and the seconds hand moving around the dial.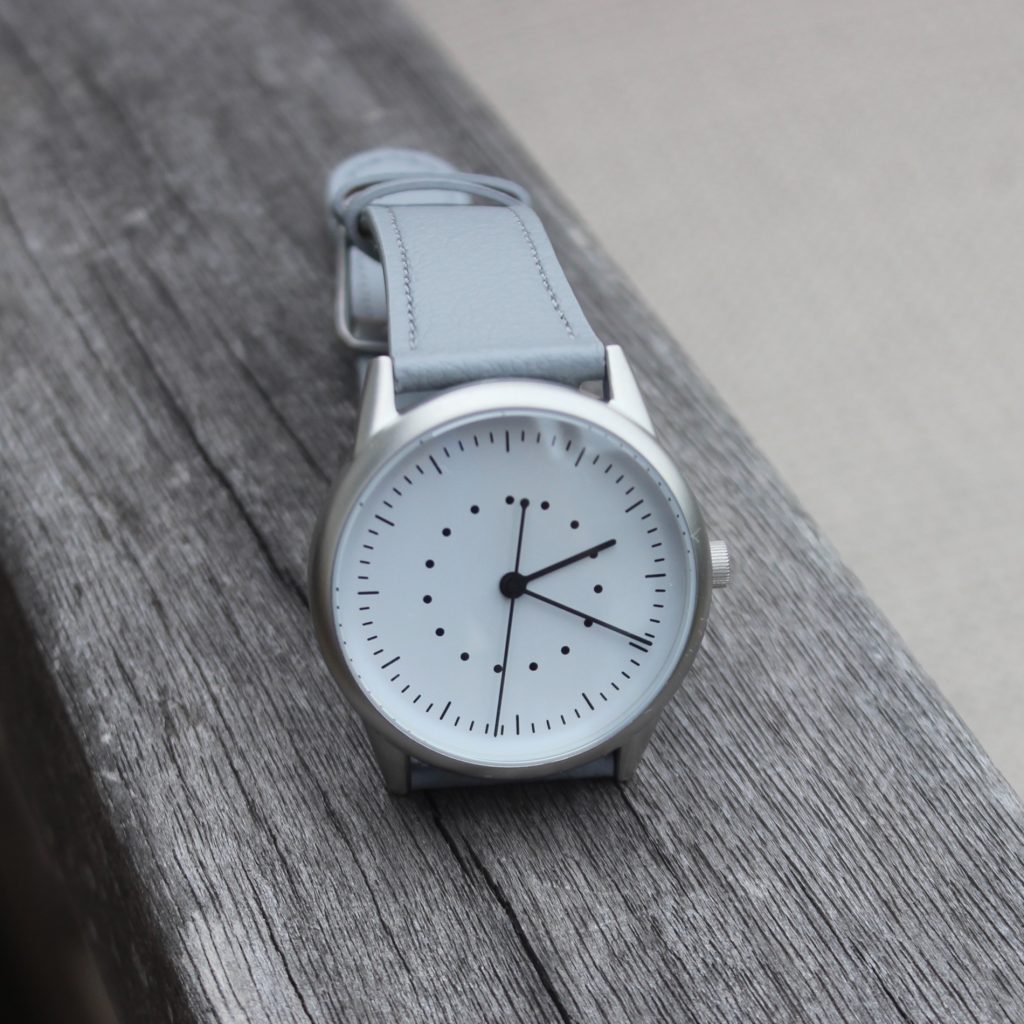 It's a clever addition done all through the design, lending additional functionality to a three-hander that's ready for wherever you need to wear it. Inside the case is the well-known Miyota 9015 automatic, so you moving around will keep it wound, and servicing over time should not be problematic. If you want to pick one up to remind yourself to slow down, they're $299.99 direct from mudita.com
Tech Specs from Mudita
Colors: Grey, White, or Black
Mechanism: Miyota 9015
Power reserve: Up to 42 h
Case size: ?38 mm
Case thickness: 10.8 mm
Case material: 316L stainless steel
Kind of glass: Sapphire glass
Water resistance: 5 ATM
Lugs bars: With a quick spring bar movement
Strap width: 20 mm, with a 316L steel buckle
Watch weight: 55.1 g without strap