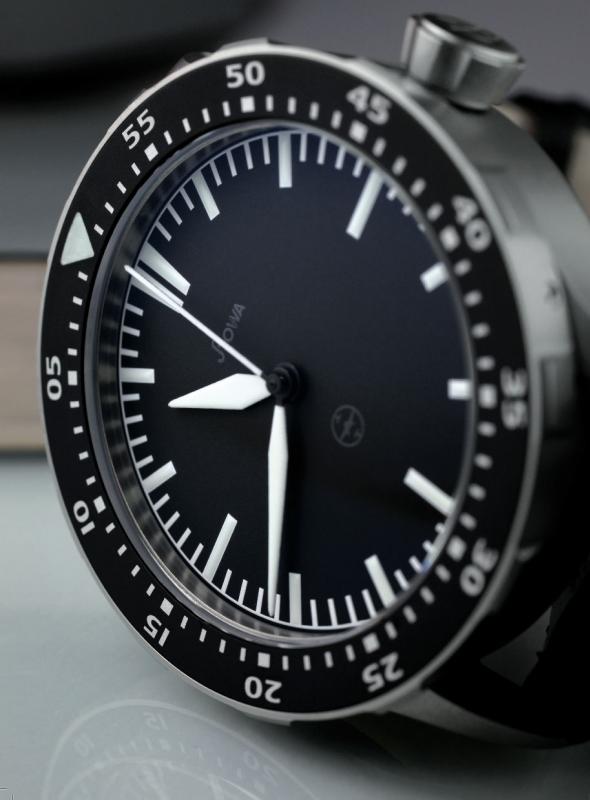 If you've even thought about purchasing a pilot watch, you've no doubt seen (and very likely considered) one of the Flieger models that Stowa has on offer.  Today, I want to let you know about their latest creation, which is aiming to take things to a new level.
The new model carries the designation T01, though at this point, you could also just call it the TESTAF model.  Why TESTAF?  Well, that's actually denoting a new certification that Stowa is going for with this model:
In the last years the term pilot watch became an arbitrary term. Concrete functional and technical requests faded into the background.  Therefore the FH Aachen developed and submitted in cooperation with the watch company Sinn this new standard. Until now there was no clear defnition for pilot watches (like for example for diving  watches, DIN 8306/ISO 6425).

Stowa realized that their 70-year history building pilot watches would fit well with this new certification, and give a concrete, measurable point of reference for the quality of their builds.  Here's some of what the new certification is measuring:
Anti-reflectiveness:  not just with the crystal, but also with the hands, dial, etc, to ensure that no excess of light is blinding the pilot

Accuracy over a variety of temperature ranges
Liquid resistance:  has to be able to withstand water, but also occasional exposure to aviation fluids like diesel and de-icer.
How much tension the strap mounting can withstand before breaking
Magnetic, shock, and pressure resistance
With all of these rigorous testing elements, you could easily end up with quite an ugly watch, designed only around function.  Thankfully, form was also considered here, and it's quite a nice-looking watch.  In my eyes, it's a very modern interpretation of the classic flieger, with a sort of bold presentation we're not used to seeing in this segment.
The 46mm titanium case (under 13mm thick) features a bi-directional bezel with sapphire crystals front and back.  These combine to net a 20 Bar pressure resistance rating (in more familiar terms, that's around a 200m water resistance; of course, this has atmospheric concerns for a pilot) to keep the ETA 2824 (top grade) movement safe and sound.
No word on pricing as of yet (the model was just introduced at Basel and is undergoing the certification testing), but I'm certainly encouraged by what we've seen here so far.  Establishing some standards will certainly help the consumer to compare various models, and this cert definitely seems to be raising the bar.  I don't know about you, but I'm interested to see where this leads Stowa.
PRICING UPDATE:
Leather strap:  €1.290 ($1693) ( including V.A.T.), or  €1.084,03 ($1423) ( without V.A.T) for those outside the EU.
Rubber strap:   €1.260 ($1654) ( including V.A.T.), or  €1.058,82 ($1390) ( without V.A.T)