Welcome back to our weekly installment, Watching the Web, where we have a quick look at some interesting watches and articles that have popped up over the last week (or so), as well as taking a second look at what some of our more popular articles this week were. Today, we have a handful of watches from Baselworld, as well as a new Kickstarter watch we saw. After those, we'll highlight (as usual) some of our more popular posts from the last week. Read on to see what we've got in store for you.

First up, we have a watch from BaselWorld that I had not seen written up before – the Meistersinger Adhaesio. Now, when it comes to Meistersinger, they are all about single-hand watches, which does not exactly appeal to me (well, other than the jump-hour equipped Salthora). What does appeal to me is a GMT/second time zone complication, and that is precisely what they have here. There are two rings exposed on the dial; the outer one indicates the date, while the inner on indicates the second timezone. To get the full scoop on the watch, as well as check out more images, head on over to MonochromeWatches.
Next up, we have, well, another watch from Baselworld, this time aimed at the ladies. Jaquet Droz is an interesting company. Though they are part of the Swatch Group, they manage to create things that you would consider to be more in-line with what an independent brand would create. One of their specialties has been the creation of automats – small, mechanical animations that do something interesting. Here, in the Astonishing Lady 8 Flower Automat, they have a lotus flower blooming in a sapphire dome. Not only that, you can set the bloom in motion at will. For more on the watch (including a video of it in action), head on over to Quill & Pad.
Ok, ok, enough with the Baselworld stuff, at least for this article.  I did see that over at The Time Bum he spent some hands-on time with the rather-intriguing Mavrik 2S.  On the surface of things, it just looks like a thick watch, albeit one with an interesting profile, right?  The secret sauce here is how the straps attach to the watch.  You can sort of figure it out from the image above, but you'll want to check out the full write-up here to get the lowdown.
Now, let's turn our attention to our own pages.  Jumping into an early lead this week  we had Matt's review of the Christopher Ward C60 Trident.  The Trident has long been one of my favorite models, and the addition of a GMT complication to the mix makes for an even more attractive (and useful) watch in my book.  Of course, not everyone has the same tastes, so check out what Matt had to say right here.
Next up we're, well, we're brought back to the announcements from BaselWorld.  I was rather taken by the new GMT movement they're introducing, and we first saw in the Filson collaboration.  It appears I'm not the only one, because the article has seen a lot of traffic.  I can say that a review of the Filson version is in the works, and we should have a Shinola incoming soon too, so we'll see how things hold up going from the press release to the real world.  You can check out the preview of the new movements right here.
Last, but not least, our hands-on review of the Tempest Carbon is still proving to be popular, and for good reason.  The watch itself is rather unique, both in terms of material and looks, as well as for the price that the forged carbon is actually being offered at.  While we don't know what might be in the works yet for any new versions, the existing one is plenty interesting in its own right.  Go ahead and check out the writeup and photos here.
We're in a new month, so that means it's time for a new giveaway.  This time around, we've got a Torgoen T5 GMT up for grabs.  You can check out our review right here, and then head on over here and get your entries in.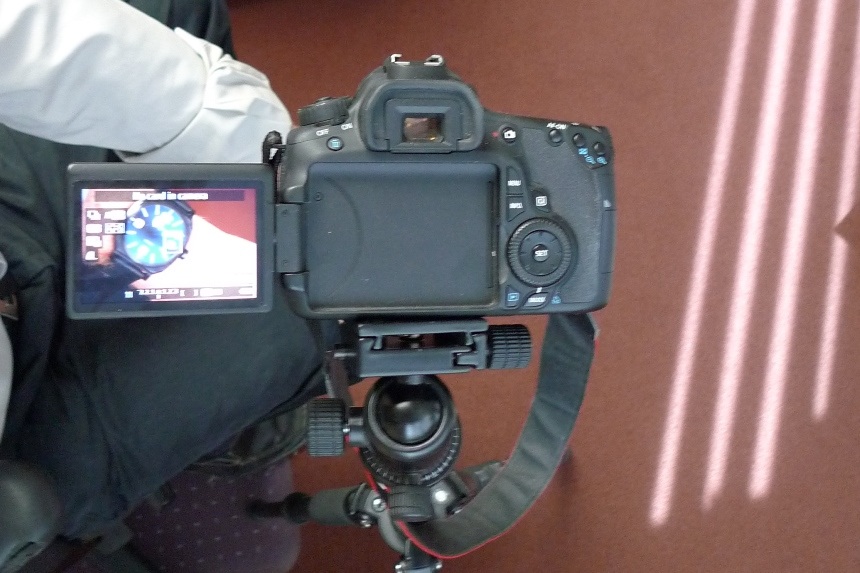 We also want to put the call out for wrist shots of our reader's favorite (or at least favorite of the moment) watches.  Put together an email of your wrist shot and tell us a little about the watch and why you love it.  If you happened to be introduced to it through our site (or won it through a give-away), even better.  Just make sure the image is a JPEG and at least 800 pixels wide.
With that, I will wrap things up. As always, if there's something you think we should be covering, feel free to drop us a line. If you bring something up that we end up writing about, we'll be sure to tip our hats (electronically, if not literally) in your general direction.