Here we are, at the very last Saturday of 2015.  We like to run like clockwork, and even though the calendar is wrapping up, we will keep on trucking.  That means it's time for our weekly feature, Watching the Web, where we point you to interesting posts we find on other sites, as well as highlight our own popular articles.  The week, from across the web, I have three different reviews of Longines, Frederique Constant, and Lum-Tec.  From our own site, we've got two divers and a pilots watch that has some diving aspirations.
I seem to be a sucker for a well-done vintange-inspired watch, and that is precisely what I am seeing with the Longines Heritage Diver 1967.  Rather than being a re-issue of a diver from Longines' back catalog, this instead just pulls from various vintage diver influences.  Interestingly, they did not go for a vintage look to the lume, which I think was the right decision on this watch.  You can check out the full review over at Deployant.
When it comes to Frederique Constant, their Classic Moonphase seems to be very appropriately named, as it is the watch many think of when they think of the brand.  This is a refreshed look for this particular watch, and I find myself really digging the hunter case caseback on this one.  See what Worn & Wound had to say about it right here.
Finally, over at Watch Report, I found a review of the Lum-Tec RR5 Automatic.  This is a fairly basic watch (three-hander plus date); what caught my eye here was the font used for the numerals.  While initially it looks too narrow to be of any use (at least in terms of lume; the review has a pretty nice lume shot disproving that), I found myself drawn to it's uniqueness.
From our own pages, the first diver that really hit the spot for you, our readers, was the Haldor Abissi.  While the crowd-funded diver market is certainly, well, crowded these days, Haldor looks to set itself apart by using a Swiss movement (the well-known ETA 2824-2) and a ceramic bezel – not too shabby for a watch that is coming in at $550.  Whether it's enough to stand out from the diver crowd, well, time will tell us about that.
The next most-popular dive watch was the Florijn Dive Watch.  While it features a Japanese movement (from Seiko) rather than Swiss, there is still something of interest here.  At Matt pointed out, the dial has a lot of different levels too it; I particularly like the indices.  When you consider this Dutch watch comes in at under $350, well, then it become all the more interesting.
Finally, we have the MEW Depth Pilot.  This is very much an aviation-inspired watch.  So, why the "Depth" part of the name?  Well, that's due to the 100m WR rating, which is 2-3x what a pilot watch would normally be rated for (since they're intended for the skies, not the seas).  That aside, I rather found myself liking the very affordable (under $100) quartz watch, even if there might be a bit too much text on the dial.  This is one we are working to get in for a hands-on review, as well.
Did you know that John Biggs' latest book, Marie Antionette's Watch, is only 99 cents on the Kindle, or you can buy a paperback from Amazon.  Oh, and even if you don't have a Kindle, you can always read via their free apps or their cloud read (check those out here
).
You now have less than a week left to get into our current giveaway for a Benrus Sky Chief. The entry process requires two steps, first comment on the Giveaway page, and then follow the link there to the contest entry page.
We do also have a bonus giveaway for a Citizen Eco-Drive as well. This another two-parter, with you needing to put your entry in here, and then commenting on the original review.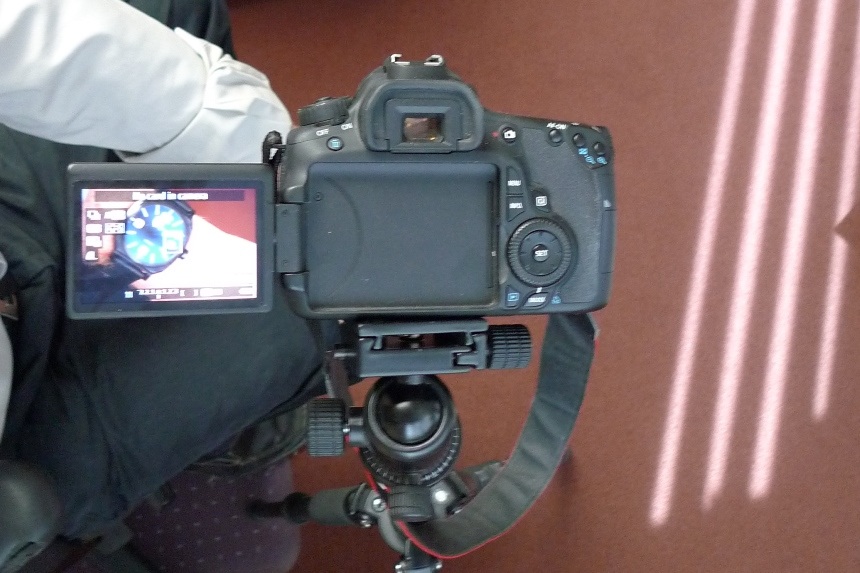 We also want to put the call out for wrist shots of our reader's favorite (or at least favorite of the moment) watches.  Put together an email of your wrist shot and tell us a little about the watch and why you love it.  If you happened to be introduced to it through our site (or won it through a give-away), even better.  Just make sure the image is a JPEG and at least 800 pixels wide.
With that, I will wrap up this edition of Watching the Web. As always, if there's something you think we should be covering, feel free to drop us a line. If you bring something up that we end up writing about, we'll be sure to tip our hats (electronically, if not literally) in your general direction.