Welcome to our weekly feature, Watching the Web, where Patrick and I get to point you toward some watch related articles we found across the WWW, as well as highlight some of the more popular articles over the last week or so from our own site.  This week, we talk about the most important show of the horological year, a watch with a  stash box, and finally, a pocket watch with a unique Irish tie.  After those, we'll turn attention back to our own pages.
Now, if you were not aware, that flood of news you have been seeing about new watches this week has been due to BaselWorld 2015 kicking off.  Rather than try to cherry-pick some of the best watches I've seen come from the show, I am just going to point you at a firehose of articles and photos from the show over at aBlogtoWatch.  They are on the ground, and have been sharing out some amazing shots.  As things progress (and probably for weeks after), that link above will be giving you also sorts of great information and photography.
Over at The Time Bum, there is coverage of something that is pretty rare in watches these days.  The Maranez Undercover actually hides a hinge over on the left side of the case.  You rotate that open, and you'll find a small spot where you can stash something small.  Handy, I suppose, if you always need to have some medication with you.  Or, say, you want to try to build your own mini survival kit, ala the Ralston Recon 6.   You can check out the full write up over here.
Over at Worn & Wound, they have a very personal story about the discovery of an Illinois pocket watch with a tie to Irish heritage.  I don't feel I can say too much without giving away the best bits, so just go check out the article.  Then, next time you're rummaging around the house, keep it in mind – you may just come across a family heirloom like this where you least expect it.
Now, back to our own pages.  On the crowdfunding beat, Matt walked us through one of the very few coffee-inspired watches I've seen come up, from Brew Watches.  It's definitely a unique look, and the project is currently about 2/3rds funded, with another month yet to go.  As Matt said, the watches have "an interesting new design of a watch case, something that actually is unique from a crowd funded project, not just a claim of individuality."
Next up, we have our review of a watch with one of the more unique case materials I've seen, the Tempest Carbon with its forged carbon case.  Tempest has been on our radar for some time now, and we have looked at some of their other watches.  In terms of dive watches, a simple three-hander with a retro, moncase design may not sound all that interesting.  It's when you mix in this forged carbon material, though (with patterning reminiscent of damascus steel, to my eyes), then it's a whole different ball game.  Check out the writeup and photography right here.
Last, but certainly not least, we have our review of the 74 Watch Straps custom watch strap.  This has been a popular post now for several weeks, and I think it's for good reason – it's a really superb leather strap.  This was bar none the most comfortable strap I have encountered out of the box, and I really think that it's one that will age quite beautifully.  If you somehow haven't managed to read the review yet, you can do so here.
Also on our own pages, we have our monthly giveaway running.  We are about 1/2 way through March, so here is your weekly reminder to enter our give away for a watch from the site.  This month, we have the Triwa Walter Lasen Chronograph.  If you have not already entered. head over there and do so.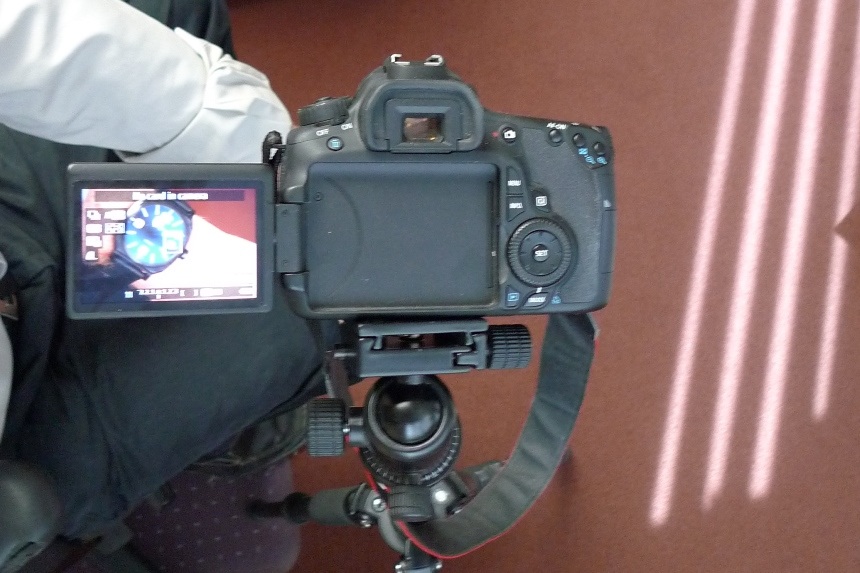 We also want to put the call out for wrist shots of our reader's favorite (or at least favorite of the moment) watches.  Put together an email of your wrist shot and tell us a little about the watch and why you love it.  If you happened to be introduced to it through our site (or won it through a give-away), even better.  Just make sure the image is a JPEG and at least 800 pixels wide.
With that, I will wrap things up. As always, if there's something you think we should be covering, feel free to drop us a line. If you bring something up that we end up writing about, we'll be sure to tip our hats (electronically, if not literally) in your general direction.