Welcome and thanks for stopping by to check out our weekly feature, Watching the Web, where we highlight interesting watch related articles from other sites, and pick out what were our most popular articles from the last week or so.  From the net, we have Magrette Waterman, Nomos Club II and the launch of a new brand.  From our own site we have the Pegasus Nettuno and Mercurio diver, a musing on homage watches in general, and the Hamilton Khaki Automatic.
Magrette is a favorite brand around here, and a favorite brand of mine.  I was a little late to the party, as the cushion case had to grow on me a bit, but I am a full convert.  I like the  size, but there are those that want something a tad smaller, and Magrette heard these folks with their 42mm cases.  You can check out the Waterman, an automatic diver with a thick retro sapphire crystal at Watch Report
Nomos is another brand that I love, though the watches tend to be a bit smaller than I care for.  If you like a near-40mm watch, and want to stay in the mid-price range (by Nomos standards), the Club II might be for you.    Worn & Wound has a hands on review of the watch.
Finally, ABTW takes a look at the new automatic watches by Farer.  When I saw the descriptors: British designed, Swiss made, affordable, I was already bringing up Christopher Ward as a point of comparison.  But looking at the watches, especially the color scheme above, Bremont is the brand that leaps to mind, though with a price point of just north of $1,000, they are much less expensive.
John brings up the top post of the week with the crowd funded Pegasus Nettuno and Mercurio.  Sure, you could complain that it is just another Rolex homage, but it is a sharp-looking watch with an automatic movement, an optional Milaese strap, and a price tag hovering around $400.
Speaking of homage watches, Victor penned an interesting article about homage watches and some of the lengths folks go to recreate designs.  He does not really take a side, just talks about the give and take required to want something unreachable, for whatever reasons, and then get something close enough.
Lastly, we have an older article by Ken regarding a watch he bought, the Hamilton Khaki Automatic.  You can call this an homage from the same brand whose watch he wanted from the 60s.
Did you know that John Biggs' book, Marie Antionette's Watch, is free to read with Kindle Unlimited, or you can buy a paperback from Amazon. Oh, and even if you don't have a Kindle, you can always read via their free apps or their cloud reader (check those out here
). The book is also now on Wattpad. You can even check out a snippet of the book.
Want to be more than just a visitor to our little corner of the internet? How about pledging some support for us over on Patreon. There are some compelling funding levels (including site redesigns and removing ads, and getting a copy of the Marie Antoinette book), but really, we just want to ensure we keep this lean ship running and the lights on. You can check out John's latest post right here. This is a fun thing we get to do on the side, and we want to keep bringing you the content that you have come to rely on from us, and work to make it even better.
September is very nearly gone,  that leaves you a few days to enter our monthly give-away.  This time out, the winner picks up the CJR Airspeed, a cool regulator watch that should get more than a few second glances when you wear it.  In order to win it, you have to follow our 2 step process, so head over to the contest page and get your entry started.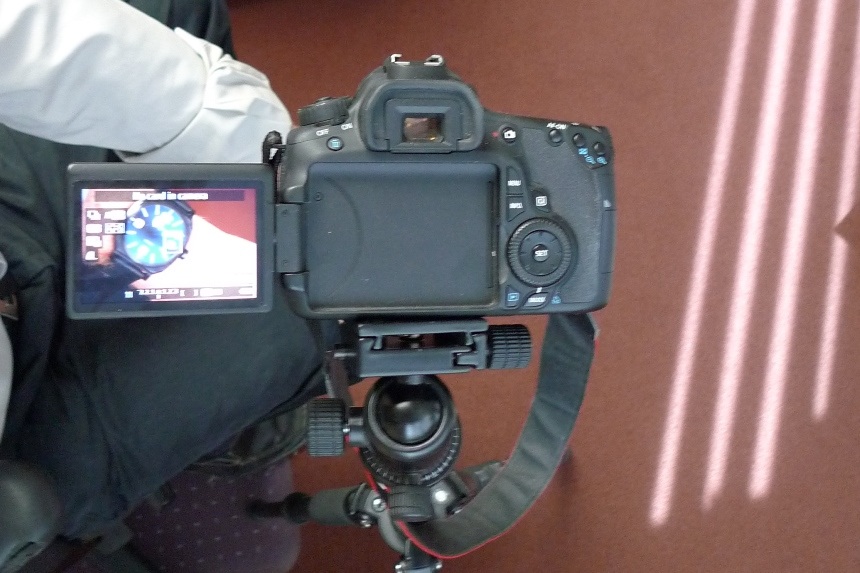 We also want to put the call out for wrist shots of our reader's favorite (or at least favorite of the moment) watches. Put together an email of your wrist shot and tell us a little about the watch and why you love it. If you happened to be introduced to it through our site (or won it through a give-away), even better. Just make sure the image is a JPEG and at least 800 pixels wide. And as always, if there's something you think we should be covering, feel free to drop us a line. If you bring something up that we end up writing about, we'll be sure to tip our hats (electronically, if not literally) in your general direction