Welcome to the final day of January, and our Saturday feature, Watching the Web.  This is where we take the opportunity to highlight watch related articles on other sites that we find interesting, as well as point you back to some of our more popular posts from the last week or so.  Starting with the other suites, A Blog To Watch highlights their Top 10 watches of SIHH and Hodinkey has a story that would be perfect for the Antiques Roadshow.  On our own pages, the Christopher Ward Trident Update continues to be a popular post, but I will point you toward my recent crowdfunding write up and an older review of Patrick's, one for the Shinola Runwell Contrast Chrono.
Most of the watch sites focused on higher end watches have been awash with news and reviews coming out of the SIHH show in Geneva, Switzerland, and rightly so.  There are some amazing and gorgeous timepieces which were debuted at the show, and the press gets hands-on time with the watches.  Alas, our travel budget did not allow me to attend, so I will have to contend with write ups such as Ariel Adams' Top 10 Watches of SIHH 2015.
For a different type of watch lover's fantasies, Hodinkee has a great article about an average guy stumbling across a very rare watch in a Goodwill store.  The $5.99 watch purchased out of a bin of beaters turned into a vintage 1959 LeCoultre Deep Sea Alarm which was sold to a collector for north of $35,000 (and he got his grail Omega Speedmaster Pro out of it as well).
A lot of you checked out my wrap up of the crowdfunded projects that did not get their own posts.  For this edition, I highlighted watches from both Kickstarter and Indiegogo, including the SoRa DELTAt (above).  I own a couple of crowd funded watches, and you can get interesting and different designs at pretty good price points through these sites.  You also get a story with the watch, which I always enjoy.
Shinola is a very popular brand here on our site, and the review of the Runwell Chrono gets a lot of hits.  This week, it was back near the top of the heap.  Patrick though that the watch was "a stylish (and relatively compact) big watch from Detroit;" and it would be good "for the guy who's been admiring the Shinola style, but has been waiting for something in a different colorway."
As we always do, I will toss in a reminder for our monthly giveaway.  This month, we are offering the Areion White Chronograph, which Patrick reviewed back in September.  So if you have not entered the drawing yet, head over to the contest page, because this is your last chance to get in on this watch.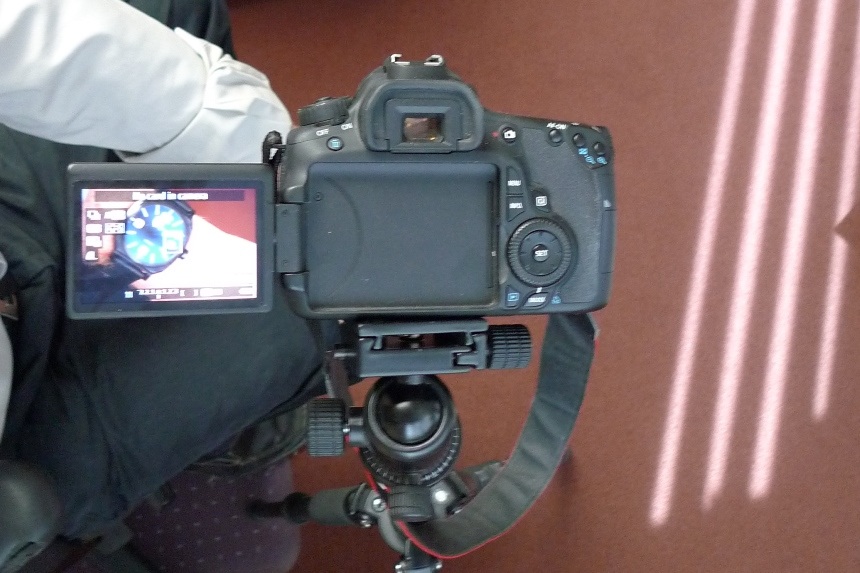 Did you know that we want to feature you on our site?  Well we do, and if you want your favorite watch (or favorite watch of the moment at least) to grace one of our posts, email us a wrist shot.  If you like, tell us a little about the watch and why you love it.  If you happened to be introduced to it through our site (or won it through a give-away), even better.  Just make sure the image is a JPEG and at least 800 pixels wide.
With that, I will wrap things up. As always, if there's something you think we should be covering, feel free to drop us a line. If you bring something up that we end up writing about, we'll be sure to tip our hats (electronically, if not literally) in your general direction.
Pictures courtesy of the source site; header image courtesy of DesktopNexus