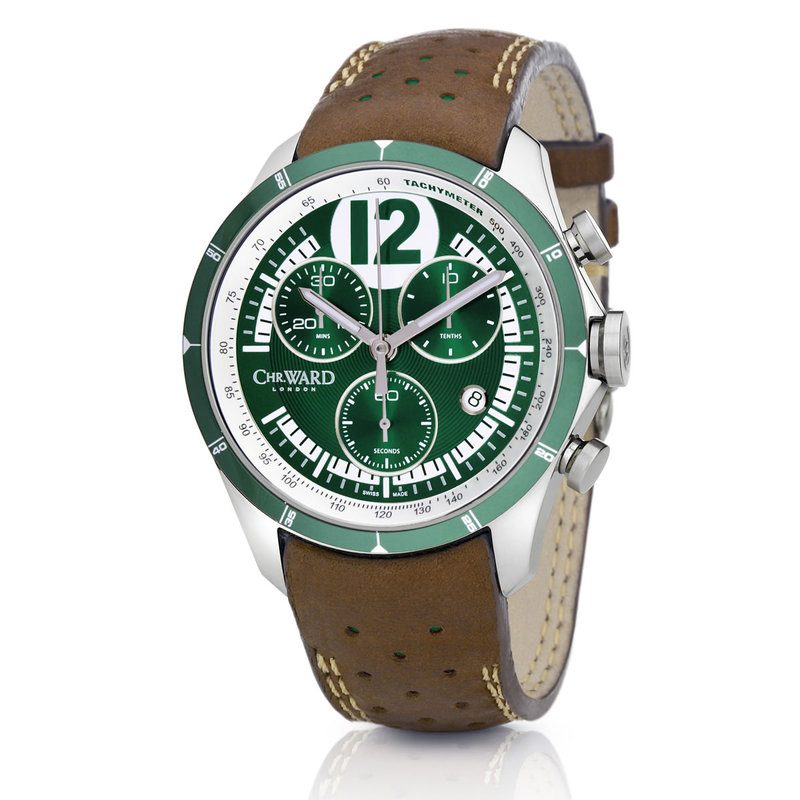 The last few times we brought your attention to new C.Ward models, they were in brilliant shades of red and blue.  Today, let's add a non-primary color into the mix, shall we?
To their existing C70 lineup, CW has added a new British Racing Green (and why is it BRG*?) variant that incorporates some new designs on the dial.  These, along with the leather strap (perforated like a good pair of driving gloves) really serve to underscore the automotive inspiration – at least it does for me.
The watches themselves are quartz chronographs (ETA 251.272), housed in a 42mm case with sapphire crystals and a 100 meter water resistance rating.  The models (limited to 500 pieces each) are now available for pre-order with delivery anticipated in April; pricing starts at just under $600, and tops out at $825; you can view the full collection here.
*The History of British Racing Green

British drivers first adopted British Racing Green for the Gordon Bennet Cup in 1903 – nearly 110 years ago. The rules stated that components for each car should be made in the country being represented and painted in a 'national' colour.  The British Napier team could not opt for red, white or blue because Italy, Germany and France (respectively) had already taken them. Motor racing was still illegal in Great Britain so the race was staged in Ireland and Napier decided to paint their cars shamrock green – partly as a mark of respect for their hosts. The colour stuck from that moment on.