Welcome to Watching the Web, our weekly look around the internet for interesting watch related articles and news, and our chance to highlight our most popular recent posts.  This week, there is the Antoine Preziuso Tourbillon of Tourbillons, MAT Watches, and the Porsche Design Chronometer Series 1.  From our our site, the Ball Watch Night Train, a look at replacement straps, and the Melbourne Watch Co. Carlton were the watch articles that captured the most views.
Is one tourbillon not enough for you?  How about three, or is it four?  Quill & Pad go deep into the Antoine Preziuso Tourbillon of Tourbillons, which uses three 60 second tourbillons to drive a fourth, ten minute tourbillon.  It is beautiful and an engineering marvel, the exact type of watch that gets me excited about watches I will never own, or even likely see in person.
Over at A Blog To Watch, David Bredan had a chance to follow up with a new brand he saw at Basel, MAT Watches.  The French brand makes the MAT AG5CHL, a modern, military inspired automatic chronograph.
Of all the watches out there that pair up with car companies, Porsche Design seems to be the lone wolf that really relies on their own design aesthetic, instead of just making a marketing pairing with an existing brand.  It is also the aspirational sports car I would most like to move up to, so there is that as well.  WristReview walks us through the Porsche Design Chronometer Series 1, a line that looks fast just sitting there.
Back from our little corner of the internet, the Ball Watch Night Train is a very readable watch, both with the straight ahead design and the inclusion of tritium tubes for superior lume.  Patrick had a few issues with the watch, but really likes the brand and could see this as a way to add one to your collection for a (relatively) modest price.
Patrick looked at two replacement straps perfect for summer, one from Suigeneric and the other from Crown & Buckle (I think I am going to buy the orange one above).  I took a look at Suigeneric last month, and if you are looking for a cotton NATO strap, these are well worth consideration.
The Melbourne Watch Co. Carlton Mecha-Quartz on Kickstarter also picked up a lot of views.  Melbourne Watch Co. is one of the new brands that has used crowd funding very effectively, and this new watch utilizes a movement that has the reliability of a quartz with the action of a mechanical chronograph.
Finally, our leader's book excerpt from Marie Antoinette's Watch was a top post this last week.  It is going to be too late to enter the give away for the book, but it is available as an ebook for purchase through the net, or you can buy a paperback from Amazon.
It is now half way through June, so there is still time to enter our give-away for a fitness minded smartwatch from Wellograph.  We didn't feature it here, but Patrick did reviewed it on A Blog to Watch back in January.  If you are interested in this fitness tracker, head over to our contest page and enter to win.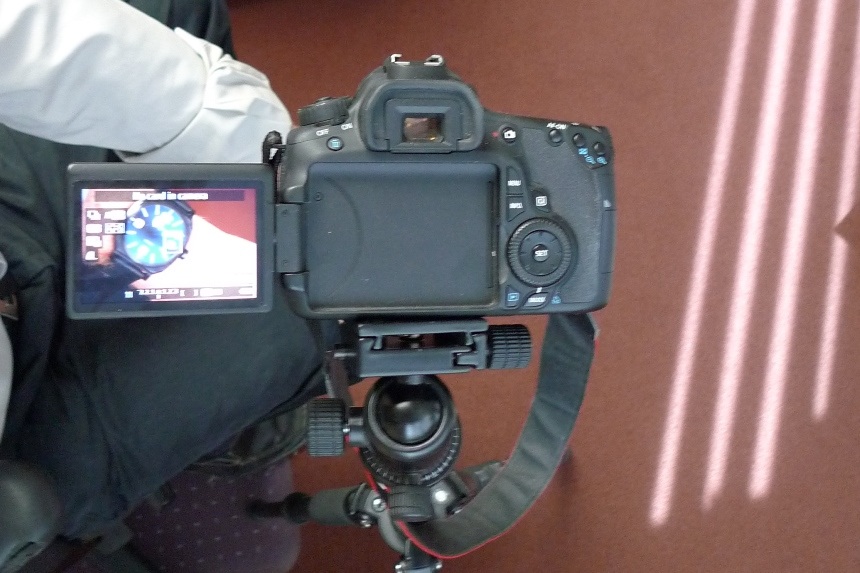 We also want to put the call out for wrist shots of our reader's favorite (or at least favorite of the moment) watches.  Put together an email of your wrist shot and tell us a little about the watch and why you love it.  If you happened to be introduced to it through our site (or won it through a give-away), even better.  Just make sure the image is a JPEG and at least 800 pixels wide.
With that, I will wrap things up. As always, if there's something you think we should be covering, feel free to drop us a line. If you bring something up that we end up writing about, we'll be sure to tip our hats (electronically, if not literally) in your general direction.