Now, I can't say as I'm overly familiar with Redux & Co (I mean, it's been over 5 years since Matt wrote about them last), but there's something to be said about a brand coming gunning right out of the gate. You generally see one watch with some variants in a Kickstarter campaign. That wasn't enough for Redux & Co – no, they've decided to put four designs out there, all at once.
Now, yes, the Redux & Co COURG42 is a new version of their prior watch (going from 39mm to 42mm) but that's the only rewrite in here. You've got the Scout, that allows you to mix and match your modules (quartz and compass? automatic and digital?), the Honnr that looks ripped out of a gauge cluster, and then the Valor that puts things at a trench watch angle for a very interesting reason (read through the campaign page for why).
While the designs from Redux & Co all look a bit different, there are similarities. You've got two round watches, and two squared off ones. Even more than that, though, you've got the material used. All four models are made from light-and-tough titanium. They've also managed to keep pricing pretty affordable, even with the use of titanium. Earlybird pricing breaks down like this:
Valor: $249
HONNR: $275
COURG42: $275
SCOUT: depends on the modules you select, ranging from $258 – $348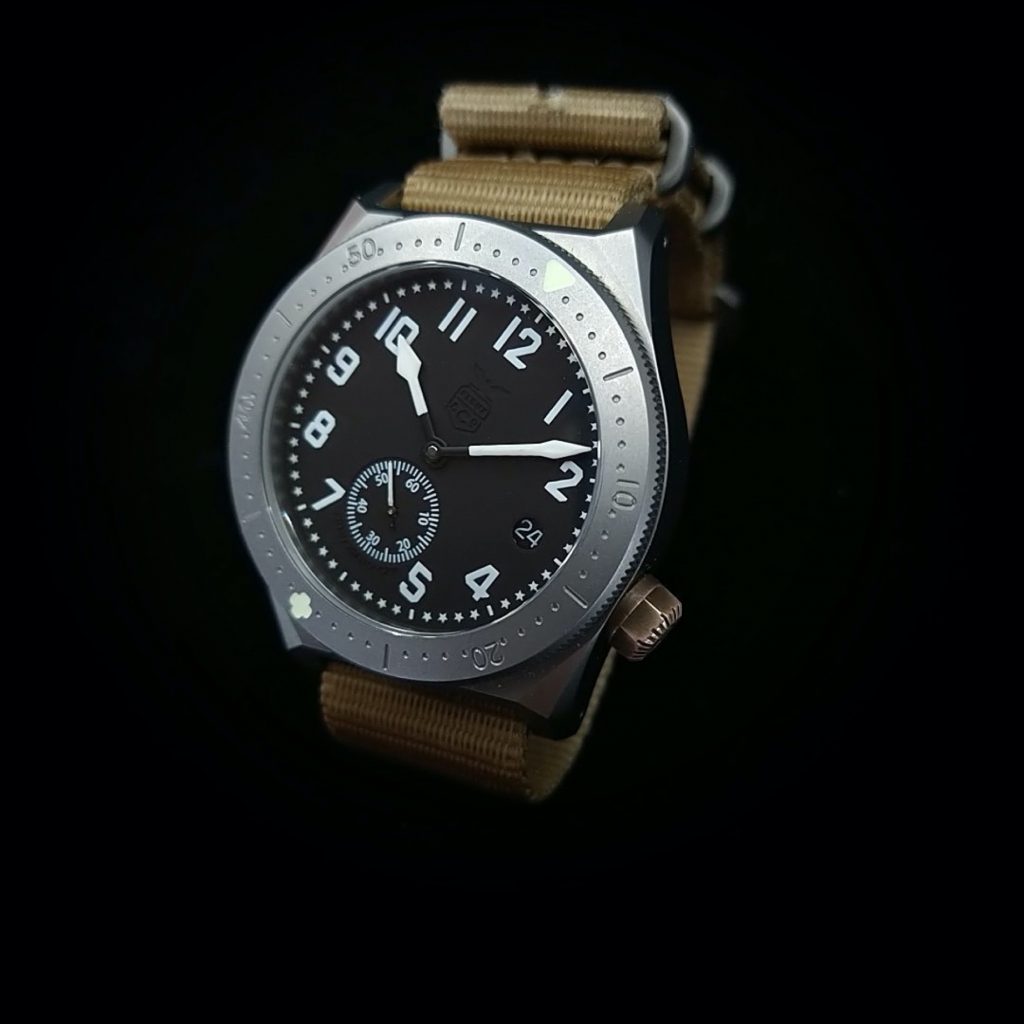 If that's not among the most affordable titanium watch you've run across, well, I need to know where you're looking for stuff. While I find the Redux & Co Valor to be eye-catching due to the angle, I think it's the COURG42 and Scout that really look the most interesting. The COURG42 just for it's everyday utility (hey, inner bezel for second time zone tracking!) and the Scout for the flexibility with the modules makes for an interesting outdoors watch (though, how comfortable wearing two watches on one strap would be remains to be seen).
The campaign for the Redux & Co watches is running now, and goes through May 27. As of right now, these are super-duper funded, so odds seem good you'll see these being delivered come December of this year. To check out all the details, and maybe even pledge for your own, head on over to the campaign page or reduxwatch.com.