Earlier this year I was attending an alumni event and the conversation subject matter turned to watches (how I turned it there I don't recall).  One of the group asked what I would recommend for her to get her boyfriend as a gift.  My first question was how much money she wanted to spend.  When she said roughly $1,000, I immediately recommended a Weiss.  This question got me thinking about how I could organize the 2015 holiday gift guide.  So for this iteration, I will recommend my favorite watch (or watch related gift) in each of several price ranges.  Chances are, if I like it, especially if it under about $1,500, we have covered it in the past, since that is the kind of people we are; but there may be watches here (especially at the higher end) that have not graced our pages.
Under $100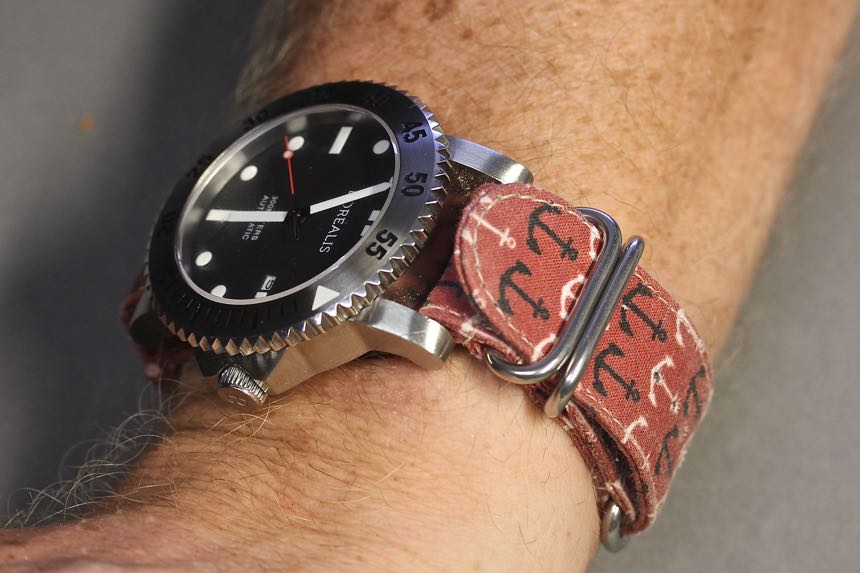 At less than $100, there are plenty of watches to be had, including good options from Timex or the two alternate picks below.  But instead of a watch, I am going to suggest a watch strap at this price.  If you are looking to match the strap to a brand, you can always browse the watch maker's web site, but for third party straps, I really enjoy the Suigeneric waxed canvass straps.  They are comfortable and the company has lots of options topping out at under $40.
Other options: Rumba Time Brooklyn, Budget Watches Steelix
From $100 to $200
My pick at $100 to $200 is a watch that I just had a chance to review, the GT & FQ Rider Automatic.  At this price range, one has to compromise on something, movement type, crystal, or in this case, country of origin.  At least the Rider is up front about the Chinese roots of the watch, and the overall design is quite nice.  The brand has other options as well, with several design styles coming in at under $200.
Other options: Swatch Sistem 51, Barrington Single Watch Winder, Smith & Bradley Springfield
From $200 to $300
Single hand watches are probably an acquired taste, but I think that they are a worthwhile addition to a watch collection.  If you have a collector on your gift list who is also into sports cars and road trips, then the Ferro Distinct Single Hand quartz watch, at $200 would be a good choice.  Give the option of quartz or automatic, I will almost always choose an automatic, but with a single hand watch, the lone hour hand is going to be sweeping along, so it would be near impossible to tell the movement from looking.
Other options: AVI-8 Hawker Harrier, Szanto 1100
From $300 to $500
Here, I am going to go all the way back to one of the first watches I reviewed hands-on for the site, the Miró.  I had a chance to check out the quartz, which I liked a lot, but the automatic would be my go-to dress casual watch.  The creme dial on the honey strap is also only $278.
Other options: Borealis Sea Hawk, Benarus Vintage Moray, Williams Cases Watch Box, Van Speyk Dutch Diver
From $500 to $750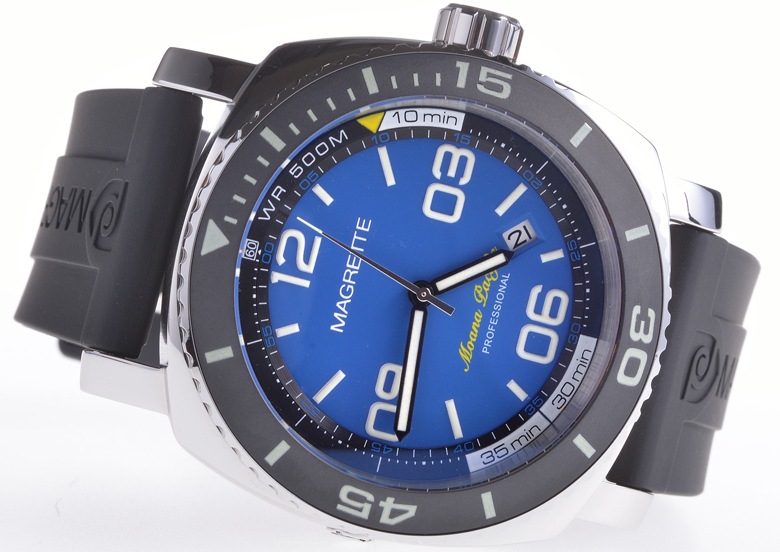 This price range is where some very nice divers start to pop up, and the Magrette Moana Pacific Pro is one that I think deserves a lot of attention.  The watch offers a ceramic bezel with a Miyota 9025 automatic movement and is produced in small enough quantities that seeing one in the wild is not going to be a common occurrence.
Other options: Steinhart Ocean Titanium 500, Archimede Pilot 42
From $750 to $1,000
Sitting at just under $1,000 is the Weiss Standard Issue Field Watch.  Considering that this was the watch that got me thinking about how I would pull this list together, it had to be my recommendation in this price rage.  Plus, it really is a lovely and interesting watch.  It is the type of watch that people who don't know watches will think looks nice and expensive, and people who do know watches will be impressed that you know the brand.
Other options: Christopher Ward C8 Flyer, Detroit Watch Co. 1701
From $1,000 to $1,500
Patrick had a chance to check out the Hamilton Jazzmaster Regulator, and I was quite jealous.  Here is both a visually gorgeous watch and visually interesting watch, all for about $1,200.  This has been a holiday pick for me in the past, and I expect it stay on the list until someone gets the hint.
Other options: Christopher Ward Jumping Hour Mark III, Alpina Startimer Pilot Sunstar 44
From $1,500 to $2,000
Oak & Oscar is a new brand with a single watch to their name (so far), the Burnham.  While we have not covered it, Patrick had a chance to check one out and wrote it up over at ABTW.  I really like the detailing of the sandwich dial, and the fact it is made in USA (with a Swiss movement) is an additional draw.
Other options: Jughans Max Bill Chronoscope, Oris Divers Sixty Five
From $2,000 to $3,000
Bold and clean, a perfect description of the Michelsen Goðafoss from Iceland.  I love the white dial with the Côtes de Genève decoration, and the hand wound ETA 6842 movement goes through quite a lot of decoration and adjustment before it is reassembled and placed in the watch.
Other options: Eterna Heritage Military limited edition, Sinn 1746 Klassik
From $3,000 to $5,000
This is another "aspirational" price range where it is very easy select my top pick, the Nomos Glashutte Ahoi Silver Dial.  There are plenty of other Nomos watches in this price range, and they are all beautiful.  Many of the Nomos watches have cases in the 35mm range, so they are a good option if you have a smaller wrist, or just prefer a more traditional watch size.
Other options: Mühle-Glashütte Seebataillon GMT, Tudor Pelagos
From $5,000 to $10,000
If I had to pick a single one of the larger volume luxury watches that makes my desire meter kick into overdrive, it is the Omega Seamaster.  I dive, so I like the "diver" aspect of the watch, and there is something about the orange three hander that gets me weak in the knees.  Unfortunately, that one is the previous generation of the watch, so I would have to console myself with the Seamaster Planet Ocean 600M GMT.
Other options: Bremont Alt1-C /PW, anything by Jochen Benzinger
Conclusion
So here is my list for watches (and a few watch accessories) that I think would make for a very nice holiday gift indeed, even if you are buying one for yourself.  I invite any of our readers to comment below on watches they have received in the past, or watches they hope to receive in the coming holiday season(s).  As for me, if anyone wants to send me a Weiss, the Jazzmaster, a Seamaster, or even one of the automatic Mirós, I will be happy to provide a shipping address.