It is Saturday again, so it is once again time for Watching the Web, where we take you on a spin through the world of on-line watch sites, as well as highlight some of our most popular posts for the last week or so.  for this week's Watching the Web, I am going to highlight a very timely release from Romain Jerome that I know Patrick loves, one of the most interesting bits of news out of Basel, and a list of one site's top watches from the show.  Here at our site, we have a review of the Filson Dutch Harbor, a request from Janis Trading for a bit of help from the fans, and the Hastings Heritage Edition.
Just in time for Batman v Superman, Romain Jerome has released a very cool version of they Batman DNA themed watch, which ABTW was able to check out.  To me, it still looks like the older logo used with the Dark Knight/Christopher Nolan movies (and giver the reviews, that might be a good thing), but it is certainly an attractive novelty piece.
Whenever I write a review and the watch maker merely list Ronda as the movement, I know it is a quartz watch.  Strike that, I knew it was a quartz watch.  This year at Basel, Ronda introduced the R150, their first mechanical movement.  Worn & Wound runs down the details, but the movement is designed to supplant the ETA 2824 (and clones) as the low cost Swiss movement in 3rd party watches.
Lastly, speaking of Basel, Hodinkee has a list of their top 5 watches from the show, including the Hermés Limited Edition Slim d'Hermés.  I could pair that with the khakis and button down shirt with no tie and rolled up sleeves I wear to the office every day.
Filson is a very popular brand on our site, which makes sense because their watches are made by Shinola, another popular brand.  Personally, I tend to like the Filson offerings more than the native Shinola ones, and the Dutch harbor is no exception.  As Patrick noted, $750 to $950 is a little higher that we would spend of a quartz diver, but the watches are pretty.
Lew & Huey is a brand that we have been watching from the inception, and with the change from a solo brand to one under an umbrella of Janis Trading, I do not expect the quality of the watches to decline, nor do I expect the following to lessen.  Well, Chris Vail put up a survey so you can have input into how many each variation of the new watch is going to be built.  Patrick has the details, but if you are a fan of the brand, go register your opinion.
Lastly, Ken takes a look at the Hastings & Co Heritage Edition.  I see a lot of super slim quartz watches, but this is a nice change in that you have a very affordable automatic dress watch.  How affordable?  Preorders are only $245.
Did you know that John Biggs' book, Marie Antionette's Watch, is free to read with Kindle Unlimited, or you can buy a paperback from Amazon.  Oh, and even if you don't have a Kindle, you can always read via their free apps or their cloud read (check those out here
).
Want to be more than just a visitor to our little corner of the internet?  How about pledging some support for us over on Patreon.  There are some compelling funding levels (including site redesigns and removing ads, and getting a copy of the Marie Antoinette book), but really, we just want to ensure we keep this lean ship running and the lights on.  You can check out John's post (and video) about it right here.  This is a fun thing we get to do on the side, and we want to keep bringing you the content that you have come to rely on from us, and work to make it even better.
We're just about to march right out of March. so here in your final Watching  the Web reminder for this month's watch giveaway.  You have the opportunity to win an Earnshaw 1805 Grand Calendar, which I reviewed a bit ago.  Head over to the contest page and follow the instructions for the two-part entry process.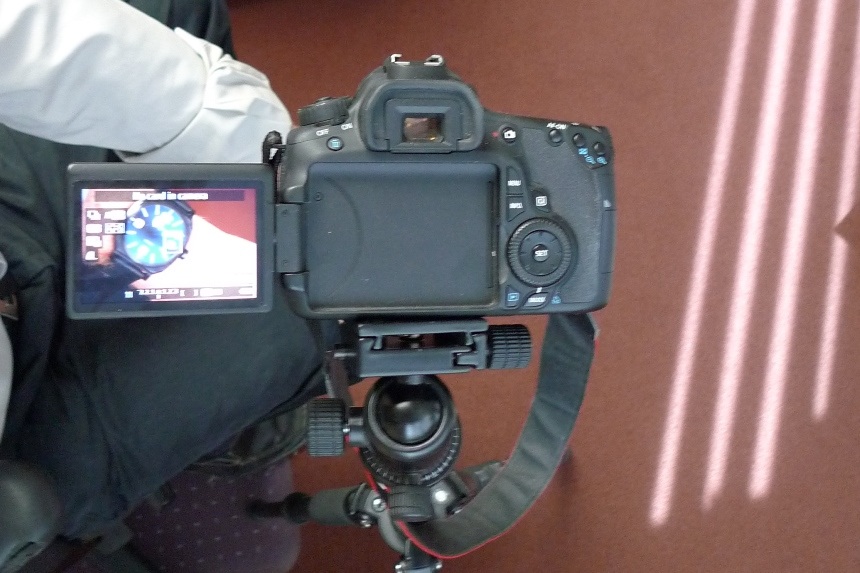 We also want to put the call out for wrist shots of our reader's favorite (or at least favorite of the moment) watches.  Put together an email of your wrist shot and tell us a little about the watch and why you love it.  If you happened to be introduced to it through our site (or won it through a give-away), even better.  Just make sure the image is a JPEG and at least 800 pixels wide.
With that, I will wrap up this edition of Watching the Web. As always, if there's something you think we should be covering, feel free to drop us a line. If you bring something up that we end up writing about, we'll be sure to tip our hats (electronically, if not literally) in your general direction.