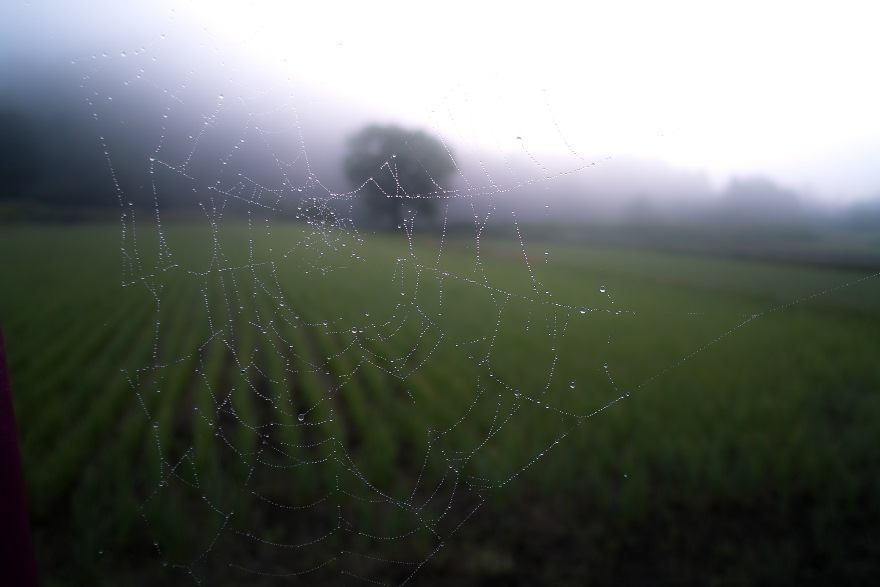 Welcome to our weekly round-up of watches on the web, which we cleverly call Watching the Web. Here, interesting articles and review on other watch sites are highlighted, and we also get to brag a bit on our own popular articles. This week, we have a review of the Benarus Vintage Moray, tips on finding the right watch salesperson for you, and the top 10 watches that get a nod from watch snobs. From our site, we have the latest chronograph from Manchester Watch Works, a review of the Alvieri Firenze, and Victor's thoughts on the new movement from Ronda.
First up, we have this review of the Benarus Vintage Moray from WatchReport.  Yes, it's a watch we have reviewed ourselves, but it's a solid look at a great pricepoint.  And, somehow, there are still folks out there that are not aware of Benarus (unconscionable, I know), so I'm just doing my part to raise awareness.
Next, how about picking out a watch salesperson?  No, not to hire (well, maybe in some sense of the word), but finding one that you can build a relationship with, and not have just foist off some watches on you simply to hit their quotas?  This does not have as large an impact in the affordable segment, or indie brands – but it can make a difference as you scale into the higher-end brands. You can check out the solid tips from Quill & Pad right here.
Finally, if you're not in the market for a salesperson to hit you up with a five-figure watch, but want something to impress your watch snob pals?  Then this list over at aBlogtoWatch will be the perfect starting point for your search.  A lot of great options there, but I find myself partial to the Seiko and Tempest divers, and that slim Junghans.
Our most popular post of the week was John's writeup on the Manchester Watch Works Morgan Chronograph.  It's got those solid, vintage racing watch looks tucked into that great affordable package that we've come to know MWW for.  We have one in for a hands-on review; in the meantime check out the writeup and then head over to the fully-funded Kickstarter to see what the fuss is about.
Next up, we have another Kickstarter find, the Alvieri Firenze.  I seem to be a sucker for domes and bubbles on watches, and the Firenze manages to pack that into a dress watch look, which means it's really firing on all cylinders for me.  Of course, that subtle de Bethune look doesn't hurt things either, along with the sub-$200 price.  The Kickstarter project is fully funded, and has a few days left to go on it, if you want to pick one up.
Finally, we have our newest member of staff, Victor, talking about the latest movement from Ronda.  You might be tempted to dismiss it as another quartz (as that is what the brand is known for), but they are actually putting their feet into the automatic movement waters.  Not only that, they're targeting it as a replacement for the venerable ETA 2824 (which, supply of is going to dry up any… day… now… maybe) at a very attractive pricepoint.  We're all waiting to see what watch this appears in first.
Did you know that John Biggs' book, Marie Antionette's Watch, is free to read with Kindle Unlimited, or you can buy a paperback from Amazon.  Oh, and even if you don't have a Kindle, you can always read via their free apps or their cloud read (check those out here
Want to be more than just a visitor to our little corner of the internet?  How about pledging some support for us over on Patreon.  There are some compelling funding levels (including site redesigns and removing ads, and getting a copy of the Marie Antoinette book), but really, we just want to ensure we keep this lean ship running and the lights on.  You can check out John's latest post right here.  This is a fun thing we get to do on the side, and we want to keep bringing you the content that you have come to rely on from us, and work to make it even better.
May is gone, June has arrived, and that means it is time for a new give away, this time the Ballast Trafalgar. As per usual, there is a two-part entry process, so follow the directions and enter for a chance at this vintage military themed watch. If you want to know more about it, check out Patrick's review.
We also want to put the call out for wrist shots of our reader's favorite (or at least favorite of the moment) watches.  Put together an email of your wrist shot and tell us a little about the watch and why you love it.  If you happened to be introduced to it through our site (or won it through a give-away), even better.  Just make sure the image is a JPEG and at least 800 pixels wide.   And as always, if there's something you think we should be covering, feel free to drop us a line. If you bring something up that we end up writing about, we'll be sure to tip our hats (electronically, if not literally) in your general direction.