EXT. ALIEN CASINO
RICK: Put that away, Morty.
MORTY: But shouldn't we –
RICK: Absolutely not, Morty. Trust me, they wouldn't know what to do with your –
(Pulls down sunglasses)
– what is that? A G-SHOCK?
The DW5600-RM21-1 is the classic G-SHOCK watch, updated with neon drawings of Morty and his Grandpa Rick.
The face surrounding the LCD display has yellow and green swirls that recall the portal that Rick and Morty travel to other dimensions through. The backlight is a custom electro-luminescent one with Rick and Marty's faces.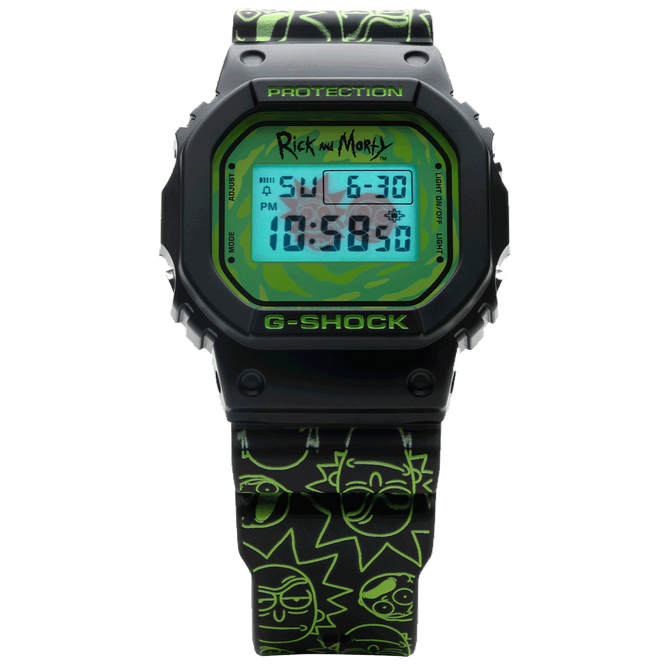 The band is a black strap with neon green outline drawings of Rick and Morty. If that wasn't Rick-tastic enough, this Rick-tacular Mort-eriffic watch has Rick and Morty engraved into the case back.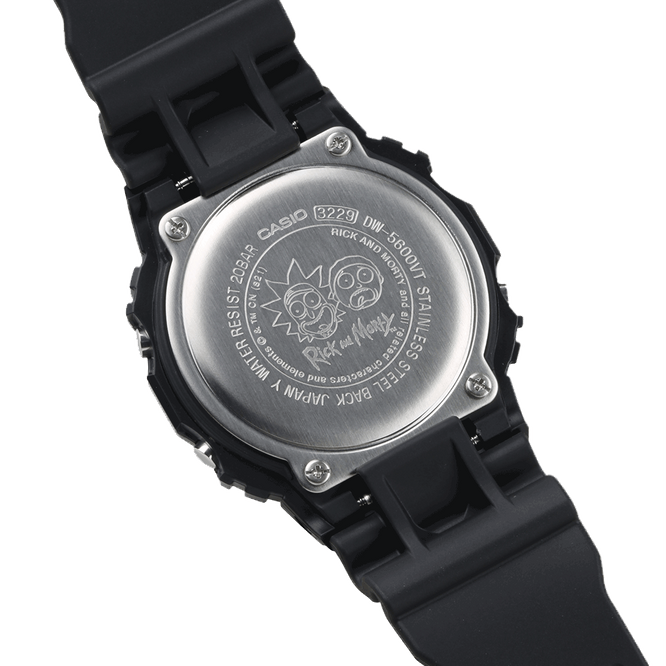 Yes, you can decide if you're more of a Morty, or a Rick, with this multi-dimensional timepiece and 1/100 second stopwatch. Snap out of it, Morty, you aren't a Jerry.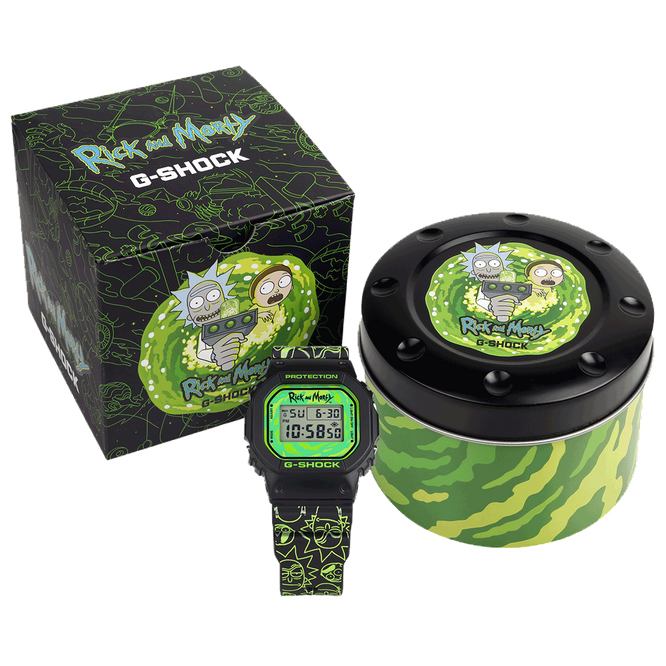 It'll only cost you $170 US Earth dollars. Available on October 26, 2021. One per house. Get one for your Morty, and don't let him say you never *braaap* gave him anything.
This Rick and Morty watch will sell out immediately. All Rick and Morty collaborations do. GShock.com