What country, friends, is this? Why Straputania, my lady. Novus, a new Kickstarter watch is aiming at the fashion-forward folks with their new Colborne, Churchill, Bremner, and Mayfield. All of them have quick-release straps and enough understated sexiness for me to accept that they contain Ronda quartz movements.

The primary selling point here is price. At $99 for early birds – the $65 models are sold out – you can buy a few of these to strap on all your appendages. They come in multiple styles but I'm partial to the blue-on-black Bremner. The Kickstarter is fully funded and looks like it will be shipping in June.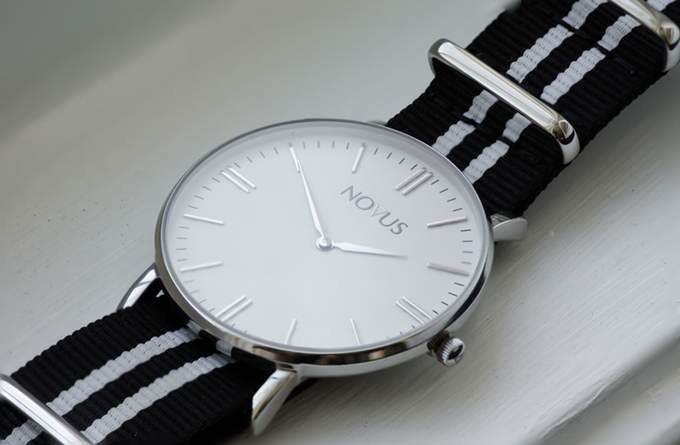 The real selling point? Strap flexibility. Writes the creator, Igino Boni, "With our custom cut leather straps, you are able to remove the pin and reuse it when you want to wear a traditional NATO strap whereas with other straps on the market you would be required to have two sets of pin bars."
Because the team is in Canada they have one of the best watch shots I've seen in a while: the watch buried deep in the great Northern snows, waiting for spring.